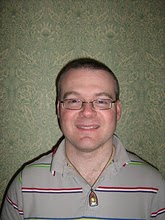 Chris Mitchell
Chris Mitchell speaks with us about his book, Asperger's Syndrome and Mindfulness.
According to the Asperger's Disorder website, "… affected individuals are characterized by social isolation and eccentric behavior in childhood. There are impairments in two-sided social interaction and non-verbal communication." Think about that. When you're growing up, you not only have the usual challenges of peer interactions, but you may also have an undiagnosed problem with a disorder on the autism scale. You yourself may not even know what the problem is, making growing up even more difficult.
People with Asperger's, however, may have positive qualities that can grow with understanding. And, with some mindfulness practice, those so challenged can grow to understand themselves with more insight, and positively impact their moment by moment social engagements.
Chris Mitchell was diagnosed with Asperger's Syndrome in 1998 when 20 years old before graduating from Northumbria University with an MA (Hons) in Information Management. After a decade of giving talks, seminars and workshops on Asperger's Syndrome throughout the UK and internationally, Chris was appointed Operations Manager at Autism Works in September 2010. Chris was an active member of the External Reference Group seeing the Autism Bill successfully become an Act of Parliament in 2009, bringing an essential law into place which protects the rights of people with Autism and Aspergers Syndrome. Chris has also written two books on Asperger's and his experience of living with the condition.
So, sit back, relax, and have a nice mullen wine. Hey, 'tis the season!
Podcast: Download
Quotes
"What has given me much self-confidence though since diagnosis is meeting other individuals with Asperger's Syndrome. Through this experience, the most important thing I feel I have learned is that all individuals diagnosed with the condition are different. In terms of support and potential solutions, what works for one may not work for another. However, through my work, I hope to help other individuals with Asperger's syndrome avoid difficulties that I went through and to achieve both their full potential and well-being." — Chris Mitchell
Books
Web Links
Music for This Episode
Shakuhachi Meditations
The music heard in the middle of the podcast is from Rodrigo Rodriguez's CD, Shakuhachi Meditations. The tracks used in this episode are:
Category: Book Reviews, The Secular Buddhist Podcast
Ted Meissner is the Executive Director of the Secular Buddhist Association, host of the SBA's official podcast The Secular Buddhist, and is on the Advisory Board for the Spiritual Naturalist Society. His background is in the Zen and Theravada traditions, he is a regular speaker on interfaith panel discussions, and is interested in examining the evolution of contemplative practice in contemporary culture.