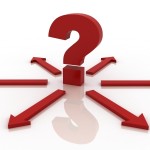 Take this poll to share your opinion on rebirth after death of the body.
[poll id="5″]
Category: Polls

Dana is Technical Director of the Secular Buddhist Association. She learned Buddhism through a DVD course on Tibetan Mahayana Buddhism, followed by a two-year course in person. She then studied Theravada Buddhism through the Insight Meditation South Bay with teacher Shaila Catherine. She has been a practitioner now for over a decade.
Dana has been working in the internet industry since 1992, has held the positions of web developer, technical writer, and online community manager. She is a geek girl with a passion for science and computing.