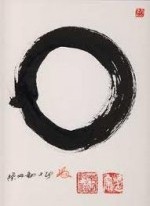 In the ongoing development of our community, the SBA has started support for meditative practice with the Practice Circle. A second pillar of that support is each other, friends on a contemplative path. To that end, we're going to have a monthly get together called Social Circle.
What is Social Circle?
Social Circle is a light and friendly get together for people to meet others interested in secular Buddhism. It is neither meditation nor study, but rather a relaxed social gathering to make new friends. No registration is required, Social Circle is on a drop-in basis. You do not have to be in Practice Circle to join us for some laughter and company in Social Circle.
When do we meet?
Second Friday of every month
8:00 p.m. Central U.S. time — please check your own time zone to ensure you can join us at the right time!
How do we meet?
We'll start right at 8:00 p.m. Central (that's 6:00 p.m. Pacific, 7:00 p.m. Mountain, and 9:00 p.m. Eastern). Here is a link for you to click on to join the meeting:
Note that because Social Circle is drop-in, no registration is needed, and no reminders will be sent.
Hope you can make it Friday night!
Category: Articles