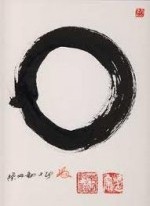 In the ongoing development of our community, the SBA has started support for meditative practice with the Practice Circle. A second pillar of that support is each other, friends on a contemplative path. To that end, we're going to have a monthly get together called Social Circle.
What is Social Circle?
Social Circle is a light and friendly get together for people to meet others interested in secular Buddhism. It is neither meditation nor study, but rather a relaxed social gathering to make new friends. No registration is required, Social Circle is on a drop-in basis. You do not have to be in Practice Circle to join us for some laughter and company in Social Circle.
When do we meet?
Second Friday of every month
8:00 p.m. Central U.S. time — please check your own time zone to ensure you can join us at the right time!
How do we meet?
Please review How to Attend our Virtual Meetings prior to visiting us, to ensure any technical issues are resolved. Note that because Social Circle is drop-in, no registration is needed, and no reminders will be sent.

After that, please click Social Circle to come join us.
Category: Articles