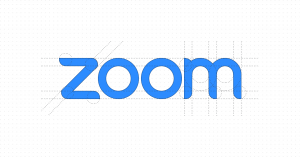 After using Adobe Connect ever since SBA started hosting virtual meetings in 2012, we're making a change. Beginning with our June 12, 2016 meeting of Practice Circle, we're going to begin using Zoom. It's a very similar program that has features much like Connect, but it offers a number of distinct advantages.
First off, it works better than Connect. Zoom appears to use about a third less bandwidth than Connect, which should mean it will be easier to log on, and we should have fewer audio and video problems. Zoom also has app versions for both Apple and Android mobile devices; I've tested it on both a phone and a tablet, and it loaded easily and worked well. Finally one can join a meeting by phone or VOIP connection as well.
Secondly, one can join immediately on any supported device simply by entering the appropriate nine-digit meeting code. That means we won't have to pre-register individuals, which hopefully will allow us to promote meetings closer to when they're held.
Finally, a Zoom subscription will be less costly for the SBA than Connect, and allows us to have more than one administrator.
What will this mean for you? For one thing, unlike the web-based Connect, you will have to load the Zoom app. It loads quickly and has a simple interface, and it's free. If you like, you will be able to open a free account with Zoom, which will enable you to store meeting codes, your name, and other preferences.
While Zoom is very similar to Connect in function and user controls, there are some differences, especially in how you log on to a meeting. Please take some time to review our newly revised "How to Attend Our Virtual Meetings" page for instructions. The Zoom website, zoom.us, has lots of good tutorials and FAQs to help you navigate the program.
Finally, although we believe Zoom will provide a better meeting experience for us, any technological change comes with hiccups. There will no doubt be many opportunities for us to be mindful of confusion and frustration arising, and to cultivate patience and good humor. We encourage you to share your experiences with Zoom with us, so we can continue to try to make our virtual meetings a benefit to our organization and our shared dharma practice.
Category: Articles