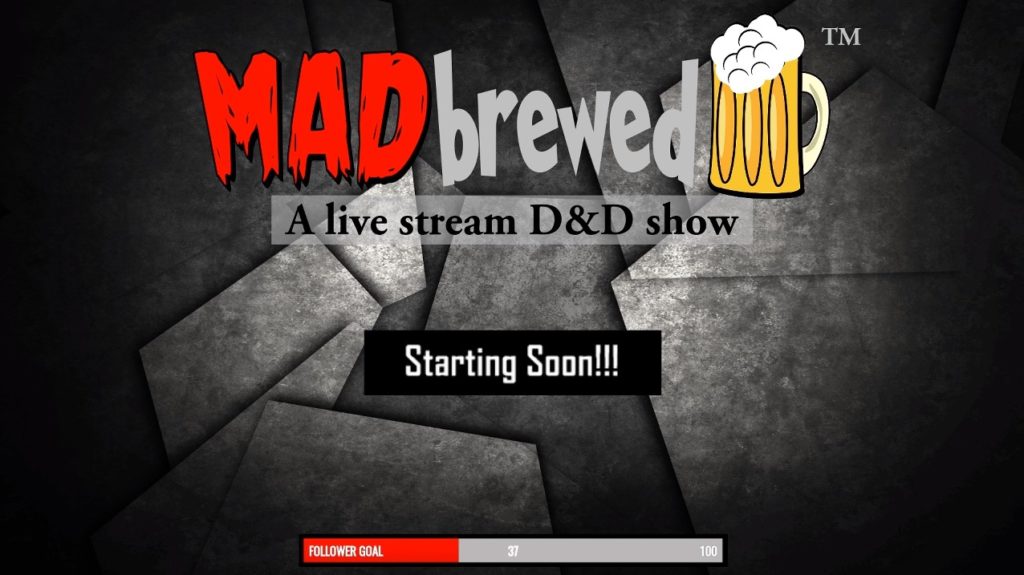 Every Thursday at 7 PM EST (US)
I just wanted to let the Sangha know that I'm part of a Dungeons and Dragons game called "MADbrewed" that streams live on Twitch every Thursday at 7 PM EST (US). The character I play is Mara… as in an incarnation of that MARA (shh… most people have no idea that it's more than just a random name). So if you're curious about watching a game where I pretend to be Mara having some side-adventures on her way to messing with a Buddha, please come and check it out. (Note before anyone asks: I do not receive any kind of compensation for being a part of this livestream.)
What is "Dungeons and Dragons?"
It's generally accepted that Dungeons and Dragons (or "D&D") is a difficult activity to explain. However, I think I've developed a pretty good blurb:
When a group of people gather to play D&D, each person develops a character that has a history and character traits. Then a kind of leader or umpire (the "DM") throws these characters into novel situations that they then have to react to based upon their histories/traits/etc. In this way, all of the players collaborate to build a story within the parameters set by the DM.
E.g. If I play an orphan raised in a monastery (a character with history and traits) who suddenly wakes up in a prison cell with no idea of how she got there (a situation created by the DM), I'm going to react in certain ways (Panic? Think I'm still dreaming? Etc). It's deciding how this person would react in this situation that creates the story of the game (and this is done in collaboration with other players). Now, there are rules and such to decide who wins if I get in a fight or something, but at it's heart, this is what D&D is… a collaborative, ad lib theater exercise.
So Why Should I Watch *this* Live D&D Broadcast?
Imagine Mara as a character having random adventures on his/her way to finding and messing with a Buddha. (And it's unscripted!) You have to admit that you're a bit curious.
Anyways, we'd all love to have you there to share in our fun, so come if you can!
Further Reading
"Ethics (and Dungeons and Dragons)": a DharmaRealm podcast episode
http://www.dharmarealm.com/?p=1095
"Meditate—Don't Annihilate—in this New Buddhist-Inspired Game

"

:

Tricycle

article
https://tricycle.org/trikedaily/meditate-dont-annihilate/
(You'll note that it's easier to play a violent Mara than a nonviolent Buddha in classic D&D)
Dungeons and Dragons Adventurers League
(Free, Public Events where anyone can show up and learn to play D&D)
http://dnd.wizards.com/playevents/organized-play
Still can't find D&D locally? Try online:
https://www.fantasygrounds.com/home/home.php
http://www.penandpapergames.com/
(and of course, Meetup, CraigsList, and your local gaming store)