Doug Smith
Doug is Study Director of the Secular Buddhist Association. He has a PhD in Philosophy, with a minor in Buddhist philosophy and Sanskrit. In 2013 he completed the year-long Integrated Study and Practice Program with the BCBS and NYIMC. A long time scientific skeptic, he pursues a naturalized approach to practice. He is also interested in scholarship about the Tipiṭaka, and the theoretical and historical origins of the dhamma.
He posts videos at Doug's Secular Dharma on YouTube.
Some of his writing can be found at academia.edu.
Doug Smith's Latest Posts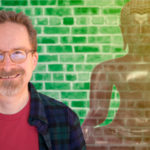 It's a good question. We'll consider some of the reasons why someone with a secular outlook should care what the Buddha thought, as well as other aspects of this question. Check out my new Patreon page!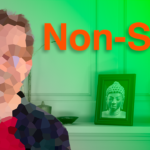 The Buddha's teachings on the self and on non-self are some of his most subtle, interesting, and unique. We'll take a look at them in this video. We'll also compare the Buddha's view of the self with that of western philosophers David Hume and Derek Parfit. Suttas mentioned in this video: Sabbāsava Sutta (MN 2.8) […]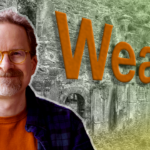 Both the Buddha and Jesus viewed wealth as problematic in various respects, but their approaches differed in important ways due to their historical backgrounds and outlooks. We'll consider both the views of the historical Jesus as well as those of the Buddha in order to compare and contrast their approaches. Suttas mentioned: Utilization (AN 5.41) […]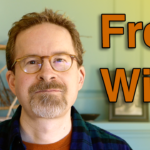 What might the Buddha have thought about free will? To answer that question we'll look at the history of the concept in Western philosophy, and then consider how it applies to early Buddhism. We will find that the Buddha would have accepted a couple of related senses of the phrase. Suttas mentioned: The Characteristic of […]
The Buddha's discourse to the Kālāmas outlines a charter of free inquiry. It strikes us today as expressing a very modern approach to the world. We'll look at how that is, and its down-to-earth take on ethics and knowledge. Kesaputtiya (the Discourse to the Kālāmas) Soma Thera: The Buddha's Charter of Free Inquiry Check out […]