Mark Knickelbine
Mark J. Knickelbine, MA, C-MI, is a writer, editor, political activist, and certified meditation instructor. "Buddhism Without Beliefs" and "The End of Faith" led him to seek out a dharma practice without the religious trappings of Buddhism. He found it at a local health clinic, where he learned mindfulness in the manner of Jon Kabat-Zinn. He has continued to study texts from the Pali, Chan and Zen traditions, and he is an active member of the mindfulness community at the UWHealth Department of Integrative Medicine. Mark is a member of the SBA board and serves as Practice Director.
Mark Knickelbine's Latest Posts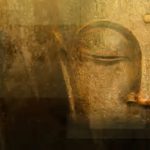 I love the Tibetan Lojong slogans because so many of them provocatively explore the dharma from angles that we can tend to overlook. I often initially react negatively toward them, because they are trying shock us into understanding our practice in new ways. The slogan we will work with at Practice Circle on July 23, […]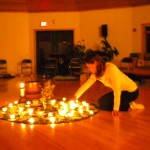 This guided meditation was recorded live at Practice Circle on June 25, 2017. If you'd like to learn how to join our online dharma practice group, check out the Practice Circle Page.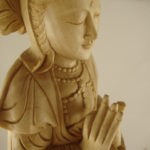 One of the interesting things about working with the Tibetan Lojong slogans is the way they so often seem strangely counterintuitive. The slogan we'll be working with this week at Practice Circle is a good example: "Stay Close to Your Resentment." What? As good Buddhists, aren't we supposed to be releasing our clinging to illusory […]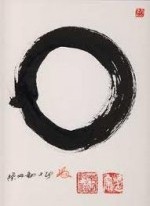 This guided meditation on the Five Hindrances was recorded live at the SBA Practice Circle on May 14, 2017. It's about 27 minutes in length. If you'd like to join us at our free online dharma practice group, you can learn more here.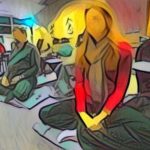 Those of you who have joined us at Practice Circle lately know that we have been working with the Tibetan Lojong text, fifty-nine slogans that present seven points of training the mind. There have been countless commentaries on the Lojong text; the one we've been working with is Norman Fischer's wonderful Training in Compassion: Zen […]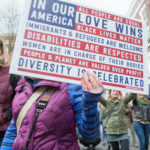 In this world Hate never yet dispelled hate. Only love dispels hate. This is the law, Ancient and inexhaustible. Dhammapada As a mother watches over her child, willing to risk her own life to protect her only child, so with a boundless heart should one cherish all living beings, suffusing the whole world with unobstructed […]