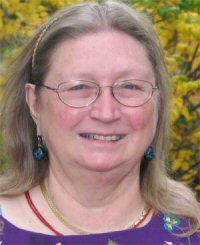 Rita Gross
Although early Buddhism certainly acknowledges the equality of women in ability to attain liberation, and even went so far as to start an ordination for women as monastics, the actual equality of women is, in practice, something which has suffered from cultural biases and age-old views. Nuns, even those with tremendous experience and knowledge to share, find themselves relegated to a role of subservience to even the most inexperienced of their male counterparts. Recent events regarding the ordination of Bikkhunis has brought into sharp focus how deeply these divisions lie, and how equality of capability does not correspond to equality of responsibility.
Is this changing? Certainly there is more attention to it. And, hopefully, venues like this podcast can help move things in a direction more in keeping with modern views of equality and partnership.
My guest today is author and Buddhist scholar, Rita Gross. Rita specializes in bringing together the values and perspective of academic research, and Buddhist teachings, and is internationally known for her innovative work on gender and religion.
Podcast: Download
Books
Web Links
Music for This Episode
Shakuhachi Meditations
The music heard in the middle of the podcast is from Rodrigo Rodriguez's CD, Shakuhachi Meditations. The tracks used in this episode are:
Category: The Secular Buddhist Podcast