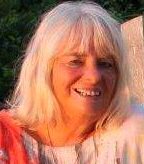 Mirabai Bush
Mirabai Bush speaks with us about The Center for Contemplative Mind in Society.
The ideas and practices of Buddhism are finding new ways of expression in today's society. We see mindfulness, for example, in therapeutic contexts and in the workplace, contributing to the betterment of our culture and the world. Few people have been so instrumental in this progress than today's guest.
Mirabai Bush has organized, facilitated, and taught workshops, weekends, and courses on spirit and action for more than 20 years. She has a special interest in the uncovering and recovery of women's spiritual wisdom to inform work for social change. Her spiritual studies include meditation study at the Burmese Vihara in Bodh Gaya, India, bhakti yoga, and studies with Tibetan lamas. Before entering the foundation world, Mirabai was the first professional woman to work on the Saturn-Apollo moonflight at Cape Canaveral. She has also worked on educational programs with inner-city youth of color. Mirabai was a co-founder of the Center for Contemplative Mind in Society and served as Executive Director until 2008. Under her direction, The Center developed its programs in education, law, business, and activism and its network of thousands of people integrating contemplative practice and perspective into their lives and work.
So, sit back, relax, and have a nice Lemon Twist Tea.
Podcast: Download
Books and CD's
Web Links
Music for This Episode Courtesy of Rodrigo Rodriguez
The music heard in the middle of the podcast is from Rodrigo Rodriguez. The track used in this episode is "Sangha" from his CD, Traditional and Modern Pieces: Shakuhachi.
Category: The Secular Buddhist Podcast