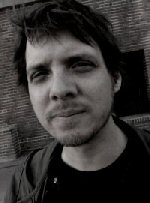 Brad Warner
Brad Warner joins us to speak about his new book just released this week, There Is No God And He Is Always With You.
What do you think of when you hear the word "God", with a capital G? If you're from a Judeo-Christian background, particular images and ideas might come to mind. But is that a conceptualization that we should adhere to? Is it always in alignment with the intended meaning of the speaker? There are many different ways we can use this particularly charged word, some more traditional, others less so. The challenge is sometimes why use it at all, if our meaning is so very different from that core idea.
Brad Warner is a Zen monk, writer, bass player, and film-maker. He wrote the books Hardcore Zen, Sit Down And Shut Up, Zen Wrapped in Karma Dipped in Chocolate, and Sex, Sin, and Zen. He received Dharma Transmission from Gudo Nishijima Roshi, who received his transmission from Rempo Niwa Roshi who, at the time was the head of the Soto Sect in Japan. Brad was also a student of Tim McCarthy, who was a student of Kobun Chino Roshi.
So, sit back, relax, and have a nice green tea. Yes, just green tea.
Podcast: Download
Books
Web Links
Music for This Episode Courtesy of Rodrigo Rodriguez
The music heard in the middle of the podcast is from Rodrigo Rodriguez. The track used in this episode is "Kyuden no Kurayami" from his CD, Beyond the Times.
Category: The Secular Buddhist Podcast