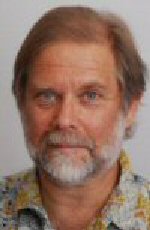 David Loy and Ron Purser join us to discuss some Buddhist responses to popular mindfulness programs.
What does mindfulness mean to you? Is it a one-eighth slice of a delicious dhamma pie, or is it the full understanding and practice of panna, sila, and samatha? However we may feel about it, mindfulness is becoming mainstream in contemporary society, and is fast becoming its own movement. And therein lies a challenge: what is this movement when we may not have a clear understanding of what is meant by mindfulness?
The Secular Buddhist Association receives emails and comments on our Discussion forums, asking us to define more clearly what we mean by Secular Buddhism, so we face that same difficulty of understanding. We've resisted articulating specific ideological points, relying on our Guiding Principles to promote a foundation for exploration, rather than prescribe a dogmatic view. Secular Buddhism, simply put, examines the teachings and practices of Buddhism in the natural world. Our traditions and stories can teach and inspire, without us having a dependence on accepting assertions that have a lack of unambiguous and demonstrable evidence. This approach allows for creative embodiment of the dhamma, rather than restrictive adherence to contexts that may not resonate with our own experiences in life. This provides meaningful impact to the individual, which in turn affects those around them and the rest of society. Not nailing down every point is an asset to continued growing and evolutionary development.
Mindfulness may be in the same boat. It's an exploration, a starting point, and is something different than religious Buddhism. For those of us who are Secular Buddhists, the accusations of watering down the tradition has become very common noise in the background of being told we're doing it wrong — when we're not doing the same thing. Perhaps, like yoga, a lighter form of a tradition will quickly take root in this new societal soil, and eventually grow deeper roots.
To that end, I am pleased to announce that we will be starting a second podcast, in addition to The Secular Buddhist. The Secular Buddhist and SBA site will continue, that's not going away at all, and our commitment to Secular Buddhism is as strong as ever. The goal has always been to bring our practices to people who may not otherwise find them, to open that door, and while keeping that door open we can also open another.
The new podcast is called Present Moment: Mindfulness Practice and Science, and the first episode will appear next week. If you've enjoyed this podcast, I invite you to look for Present Moment in iTunes next week, and I'll link the first episode on our Facebook page. We'll have many of the same researchers that have been guests here on The Secular Buddhist, with new guests to talk with us about mindfulness in schools, how it's helping at-risk youth, and various programs and research in non-traditional settings.
As we do pass through that new dhamma door, of course, we want to understand and learn more about what mindfulness might mean in these other settings. Today's guests help us lay a foundation of ideas to bear in mind.
David Loy
David Robert Loy is a professor, writer, and Zen teacher in the Sanbo Kyodan tradition of Japanese Zen Buddhism. He is a prolific author, and his books include The World Is Made of Stories, Awareness Bound and Unbound: Buddhist Essays, and the very popular Money, Sex, War, Karma: Notes for a Buddhist Revolution. His articles appear regularly in the pages of major journals such as Tikkun and Buddhist magazines including Tricycle, Turning Wheel, Shambhala Sun and Buddhadharma, as well as in a variety of scholarly journals. He is on the editorial or advisory boards of the journals Cultural Dynamics, Worldviews, Contemporary Buddhism, Journal of Transpersonal Psychology, and World Fellowship of Buddhists Review. He is also on the advisory boards of Buddhist Global Relief, the Clear View Project, and the Ernest Becker Foundation. David lectures nationally and internationally on various topics, focusing primarily on the encounter between Buddhism and modernity: what each can learn from the other. He is especially concerned about social and ecological issues.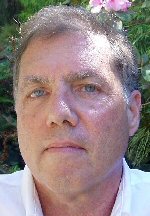 Ron Purser
Ron Purser, Ph.D. is a professor of management at San Francisco State University where he has taught the last sixteen years in both the MBA and undergraduate business programs. He received his doctorate in organizational behavior at Case Western Reserve University. Originally from Chicago, he returned to his home town, taking his first academic position at Loyola University of Chicago in 1990. He sincerely started studying and practicing the Buddha-Dhamma in 1981 at the Tibetan Nyingma Institute in Berkeley, and began formal Zen training at the Cleveland Zen Center in 1985 under Koshin Ogui Sensei, who had been Shunryu Suzuki's personal assistant in the early 1960's. After returning to San Francisco in 1997, he continued to study and practice with Zen teachers and Tibetan lamas, and recently ordained as a Zen teacher and Dharma instructor in the Korean Buddhist Taego order. More recently, Dr. Purser has directed his studies to the Nikayas and Pali suttas literature. His professional writings and publications currently focus on the application of Buddhist psychology and mindfulness practices to business, management, and organizations. His recent articles include Revisiting Mindfulness: A Buddhist-Based Conceptualization (with J. Milillo at Harvard), Zen and the Art of Organizational Maintenance, Zen and the Creative Management of Dilemmas (with A. Low), Deconstructing Lack: A Buddhist Perspective on Egocentric Organizations, and A Buddhist-Lacanian Perspective on Lack. Dr. Purser currently serves on the Executive Board of the Consciousness, Mindfulness and Compassion (CM&C) International Association, the Center for Creative Inquiry, and Timeless Wisdom. He is co-author and co-editor of five books including, The Search Conference (Jossey-Bass, 1996), Social Creativity, Volumes 1 & 2 (Hampton Press, 1999), The Self-Managing Organization (Simon & Schuster, 1998), and 24/7: Time and Temporality in the Network Society (Stanford University Press, 2007), and over 60 academic journal articles and book chapters. He is an avid blues guitarist, song writer and Tai Chi practitioner.
So, sit back, relax, and have a nice honey mint tea.
Podcast: Download
Books
Web Links
Music for This Episode Courtesy of Rodrigo Rodriguez
The music heard in the middle of the podcast is from Rodrigo Rodriguez. The track used in this episode is "Sanya Sugagaki" from his CD, The Road of Hasekura Tsunenaga: Music for Shakuhachi Flute.
Category: The Secular Buddhist Podcast