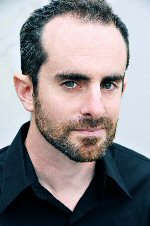 Jay Michaelson
Hi, everyone. Before we get started with today's episode, I want to remind the listeners that we've started a new podcast which may also interest you. It's called Present Moment: Mindfulness Practice and Science, and appears every other week, alternating with The Secular Buddhist. You'll find many of the same guests you've enjoyed and learned from here, as well as new researchers, teachers, and practitioners. You'll find Present Moment in the Science & Medicine section of iTunes, in Natural Sciences, or just do an iTunes Store seach for Mindfulness, and look in the results in the Podcasts section. You can also visit the website, PresentMomentMindfulness.com. Thanks for checking it out, and if you like what you hear, please feel free to share it with others.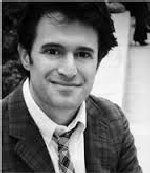 Mark Oppenheimer
Our zen sanghas have been suffering lately, as news of the sexual excesses and allegations of abuse of power on the part of zen teachers surfaces. That suffering isn't, as it turns out, because of long hidden problems, but because well known problems were ignored by those involved, and often excuses for bad behavior were made on the behalf of beloved teachers. Under any other context, those teachers would have been removed from that role for their actions. All the more perplexing is what conditions these problems to arise, why do they continue, and how can they be stopped.
Dr. Jay Michaelson is the author of five books, including "Evolving Dharma: Meditation, Buddhism, and the Next Generation of Enlightenment." A longtime contemplative practitioner, he will be teaching at New York Insight in April, 2014, and at the Barre Center for Buddhist Studies in September, 2014. He holds a J.D. from Yale Law School and a Ph.D. from Hebrew University, and is presently a Visiting Scholar at Brown University, affiliated with the Varieties of Contemplative Experience project.
Mark Oppenheimer is one of the country's leading investigators of religion as an essayist, reporter, and critic. He writes a religion column for The New York Times and also writes for The New York Times Magazine, Mother Jones, Slate, The Forward, and Tablet, among other publications. Oppenheimer has a doctorate in American religious history and directs the Yale Journalism Initiative. The author of three previous books, he lives with his family in New Haven, Connecticut.
So, sit back, relax, and have a nice Arizona Sunrise tea.
Podcast: Download
Books
Web Links
Music for This Episode Courtesy of Rodrigo Rodriguez
The music heard in the middle of this podcast is from Rodrigo Rodriguez. You can visit his website to hear more of his music, get the full discography, and view his upcoming tour dates.
Category: The Secular Buddhist Podcast