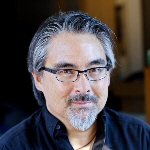 Alex Soojung-Kim Pang
Author Alex Soojung-Kim Pang joins us to speak about his book The Distraction Addiction: Getting the Information You Need and the Communication You Want, Without Enraging Your Family, Annoying Your Colleagues, and Destroying Your Soul.
Do you ever get distracted? If you're like me and practically everyone else on the planet, of course you do, and it's usually when you most want to not be distracted, like during meditation. Our practice may help us with that, but also need to live in a world of distractions, and understand our love affair with them.
Alex Soojung-Kim Pang is a visiting scholar at Stanford University and Oxford's Saïd Business School. Previously he held fellowships at Microsoft Research Cambridge, University of California-Berkeley, and Williams College. Alex has has a Ph.D. in history of science from the University of Pennsylvania, and is a senior consultant at Strategic Business Insights, a Silicon Valley think tank. His work has appeared in Scientific American, The Atlantic Monthly, American Scholar, Los Angeles Times, and many scholarly journals.
So, sit back, relax, and have a nice Razzberry Zinger tea.
[powerpress]
Books
Web Links
Music for This Episode Courtesy of Rodrigo Rodriguez
The music heard in the middle of this podcast is from Rodrigo Rodriguez. You can visit his website to hear more of his music, get the full discography, and view his upcoming tour dates.
Category: The Secular Buddhist Podcast