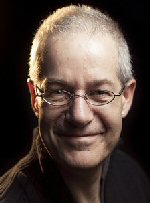 Massimo Pigliucci
Science philosopher Massimo Pigliucci joins us to speak about his experiences with stoicism, and we discuss some similarities with secular Buddhism.
Hi, everyone. Before we get started with today's episode, I want to remind the listeners that we've started a new podcast which may also interest you. It's called Present Moment: Mindfulness Practice and Science, and appears every other week, alternating with The Secular Buddhist. You'll find many of the same guests you've enjoyed and learned from here, as well as new researchers, teachers, and practitioners. You'll find Present Moment in the Science & Medicine section of iTunes, in Natural Sciences, or just do an iTunes Store search for Mindfulness, and look in the results in the Podcasts section. You can also visit the website, PresentMomentMindfulness.com. Thanks for checking it out, and if you like what you hear, please feel free to share it with others.
We Buddhists sometimes think we're the only ones who had an understanding that our actions and the conditions of our lives, come from our minds. Us secular Buddhists might be even a bit more smug about how we're the ones doing it "right", because we're the only ones who do it in a way that's the most accessible and with the least supernatural belief. But, as it turns out, there are other very similar ways of living our lives that come from entirely different times and cultures… than the entirely different time and culture from which our practices are rooted.
Massimo Pigliucci has a Doctorate in Genetics from the University of Ferrara (Italy), a PhD in Evolutionary Biology from the University of Connecticut, and a PhD in Philosophy from the University of Tennessee. He has done post-doctoral research in evolutionary ecology at Brown University and is currently K.D. Irani Professor of Philosophy at City College and Professor of Philosophy at the Graduate Center of the City University of New York. His research interests include the philosophy of biology, in particular the structure and foundations of evolutionary theory, the relationship between science and philosophy, and the nature of pseudoscience. Massimo has been elected fellow of the American Association for the Advancement of Science "for fundamental studies of genotype by environmental interactions and for public defense of evolutionary biology from pseudoscientific attack." In the area of public outreach, Massimo has published in national magazines such as Skeptic, Skeptical Inquirer, Philosophy Now, and The Philosopher's Magazine among others. He has also been elected a Fellow of the Committee for Skeptical Inquiry. Massimo edits and contributes to the online magazine Scientia Salon and co-hosts Rationally Speaking podcast. At last count, Massimo has published 136 technical papers in science and philosophy. He is also the author or editor of 10 technical and public outreach books, including Nonsense on Stilts: How to Tell Science from Bunk; Answers for Aristotle: How Science and Philosophy Can Lead Us to a More Meaningful Life; and Philosophy of Pseudoscience: Reconsidering the Demarcation Problem with Maarten Boudry.
Podcast: Download
Books
Web Links
Music for This Episode Courtesy of Rodrigo Rodriguez
The music heard in the middle of this podcast is from Rodrigo Rodriguez. You can visit his website to hear more of his music, get the full discography, and view his upcoming tour dates.
Category: The Secular Buddhist Podcast