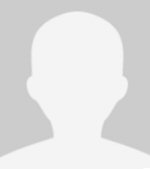 Marlowe Sand
Marlowe Sand joins us in this unplugged episode to discuss experiences with living in a cult.
Have you ever seen a news item exposing what seems to be extraordinary abuses in a cult? I have, and unfortunately you probably have, too. I think, how does this happen, what is the process by which reasonable people find themselves in these environments, bereft of reason? And with a certain smug confidence, I would think I'm utterly immune from that happening to me… which isn't true. Consider what you yourself may have been like, when you were younger. Did you feel confident, have a strong sense of belonging, or were you sometimes a little lost? I was a lot lost, and though over time that seems to have abated, I catch myself still reaching, still grasping, still clinging.
Marlowe Sand is a nom de plume. The author chose to remain anonymous in order to not jeopardize any further her own life and family. However, revealing the toxic dynamics of cult life and modern spiritual bondage of the student/teacher relationship is an important message Marlowe Sand wants to share.
So, sit back, relax, and have a nice Lemon Zinger tea.
Podcast: Download
Books
Web Links
Music for This Episode Courtesy of Rodrigo Rodriguez
The music heard in the middle of this podcast is from Rodrigo Rodriguez. You can visit his website to hear more of his music, get the full discography, and view his upcoming tour dates.
Category: The Secular Buddhist Podcast