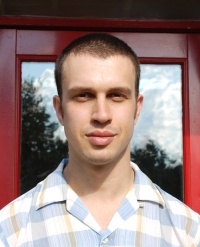 Ethan Nichtern
Ethan Nichtern returns to the podcast to speak about his book The Dharma of The Princess Bride: What the Coolest Fairy Tale of Our Time Can Teach Us About Buddhism and Relationships.
The dharma, those lessons about how we live our lives and the suffering that is an inherent aspect of conditioned existence, can be found in the most interesting places. Sometimes subtle, sometimes overt, what the Buddha's teaching has to tell us about life is often represented in fiction, movies and books. Why would this not be so of the now classic The Princess Bride?
Ethan Nichtern is a senior teacher in the Shambala Buddhist tradition and the author of The Road Home: A Contemporary Exploration of the Buddhist Path and One City: A Declaration of Interdependence. He is also the founder of the Interdependence Project, a nonprofit organization dedicated to secular Buddhist study as it applies to transformational activism, mindful arts and media projects, and Western psychology. Nichtern has taught meditation and Buddhist studies classes and retreats across the United States since 2002. He is based in New York City.
So, sit back, relax, and have a nice Princess Bride tea. Not kidding, that's a thing.
Podcast: Download
Books
Web Links
Music for This Episode Courtesy of Rodrigo Rodriguez
The music heard in the middle of this podcast is from Rodrigo Rodriguez. You can visit his website to hear more of his music, get the full discography, and view his upcoming tour dates.
Category: The Secular Buddhist Podcast