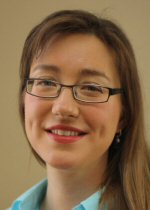 Sumi Loundon Kim
Sumi Loundon Kim joins us to speak about teaching Buddhism within a family setting.
Many Westerners have come to Buddhism as individuals, having found the teachings to be beneficial in our lives. That may lead us to find other birds with whom we can flock together, but it's still fairly common for convert Buddhists to be outliers in their biological family. Though of course that's not the case for everyone, as some who've adopted heritage Buddhism share that through generations. Learning about the sasana with one's family can be a very different and rich experience when one is in a non-Buddhist dominant cultural setting like the U.S.
Sumi Loundon Kim is wrapping up eight years as the Buddhist chaplain at Duke University and the teacher for the Mindful Families of Durham. After receiving a bachelor's from Williams College and master's in Buddhist studies and Sanskrit from the Harvard Divinity School, she was the associate director for the Barre Center for Buddhist Studies in Massachusetts. Originally brought up in a Soto Zen community in the 70s, Sumi has been a student of the Theravada (insight) tradition since her teens. She is the author of Blue Jean Buddha (2001), The Buddha's Apprentices (2005), and Sitting Together: A Family-Centered Curriculum on Mindfulness, Meditation, and Buddhist Teachings (2017). Sumi will join Yale University as Coordinator of Buddhist Life in mid-2018. For a great selection of children's books and songs to share with your children, visit her website mindfulfamilies.net.
So, sit back, relax, and have a nice Big Red Robe Oolong tea.
Podcast: Download
Books
Web Links
Music for This Episode Courtesy of Rodrigo Rodriguez
The music heard in the middle of this podcast is from Rodrigo Rodriguez. You can visit his website to hear more of his music, get the full discography, and view his upcoming tour dates.
Category: The Secular Buddhist Podcast