Directors and Staff
Advisory Council
Stephen Batchelor
Stephen Batchelor is a contemporary Buddhist teacher and writer, best known for his secular or agnostic approach to Buddhism. Stephen considers Buddhism to be a constantly evolving culture of awakening rather than a religious system based on immutable dogmas and beliefs. In particular, he regards the doctrines of karma and rebirth to be features of ancient Indian civilisation and not intrinsic to what the Buddha taught. Buddhism has survived for the past 2,500 years because of its capacity to reinvent itself in accord with the needs of the different Asian societies with which it has creatively interacted throughout its history. As Buddhism encounters modernity, it enters a vital new phase of its development. Through his writings, translations and teaching, Stephen engages in a critical exploration of Buddhism's role in the modern world, which has earned him both condemnation as a heretic and praise as a reformer.
Martine Batchelor
Martine Batchelor was born in France in 1953. She was ordained as a Buddhist nun in Korea in 1975. She studied Zen Buddhism under the guidance of the late Master Kusan at Songgwang Sa monastery until 1984. Her Zen training also took her to nunneries in Taiwan and Japan. From 1981 she served as Kusan Sunim's interpreter and accompanied him on lecture tours throughout the United States and Europe. She translated his book 'The Way of Korean Zen'. Following Master Kusan's death she returned her nun's vows and left Korea.
She returned to Europe with her husband, Stephen, in 1985. She was a member of the Sharpham North Community in Devon, England for six years. She worked as a lecturer and spiritual counsellor both at Gaia House and elsewhere in Britain. She was also involved in interfaith dialogue and was a Trustee of the International Sacred Literature Trust until 2000.
In 1992 she published, as co-editor, 'Buddhism and Ecology'. In 1996 she published, as editor, 'Walking on Lotus Flowers' which in 2001 was reissued under the title 'Women on the Buddhist Path'. She is the author of 'Principles of Zen', 'Meditation for Life' (an illustrated book on meditation), 'The Path of Compassion' (a translation from the Korean, with reference to the original Chinese, of the Brahmajala Sutra, i.e. the Bodhisattva Precepts), 'Women in Korean Zen' and 'Let Go: A Buddhist Guide to Breaking Free of Habits'. Her latest book is 'The Spirit of the Buddha'. With her husband she co-leads meditation retreats worldwide. They now live in France.
Ken McLeod
Ken is a management consultant and executive coach who combines an extensive background in Eastern thought and philosophy with practical experience in applying these principles in American culture. He has a graduate degree in mathematics from University of British Columbia (Canada), more than twenty years intensive training in Buddhism, and over twenty years teaching and consulting experience.
Ken has successfully pioneered innovative approaches to teaching Eastern methods of attention and awareness through his organization, Unfettered Mind, which he established in 1990. In 1999, Ken established a consulting practice focusing on executive coaching, team building and personal and organizational effectiveness. His particular focus is on the use of systems thinking to create organizational dynamics that naturally generate productive interactions within the organization.
Ken McLeod's Website, Unfettered Mind
Stephen Schettini
Stephen Schettini is The Naked Monk — writer, blogger and teacher of Mindful Reflection. After eight years as a monk in the Tibetan tradition he decided that ritual, tradition and belief were an unnecessary burden, and returned to secular life. He remains an admirer and student of the historical Buddha without any Buddhist affiliations.
Stephen Schettini's Website
Directors
Ted Meissner
Executive Director
Ted Meissner is the host of the podcast Present Moment: Mindfulness Practice and Science. He has been a meditator since the early 90's, has been interviewed for Books and Ideas, Mindful Lives, and The Whole Leader podcasts, spoken about mindfulness with various groups including Harvard Humanist Hub, and has written for Elephant Journal and The International Journal of Whole Person Care. He is the Executive Director of the Secular Buddhist Association, host of the SBA's official podcast The Secular Buddhist, and is on the Advisory Board for the Spiritual Naturalist Society.
Ted's background is in the Zen and Theravada traditions, he is a regular speaker on interfaith panel discussions, and is interested in examining the evolution of contemplative practice in contemporary culture. Ted teaches Mindfulness Based Stress Reduction (MBSR) at the Center for Mindfulness in Medicine, Health Care & Society, where he is the Manager of Online Programming and Community Development.
Dana Nourie
Technical Director
Dana is Technical Director of the Secular Buddhist Association. She learned Buddhism through a DVD course on Tibetan Mahayana Buddhism, followed by a two-year course in person. She then studied Theravada Buddhism through the Insight Meditation South Bay with teacher Shaila Catherine.
Dana has been working in the internet industry since 1992, has held the positions of web developer, technical writer, and online community manager. She is a geek girl with a passion for science and computing.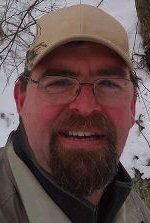 Mark Knickelbine
Practice Director
Mark studies texts from the Pali, Chan, and Zen traditions, and practices with a secular mindfulness group in Madison, Wisconsin. He's a writer, editor, and political activist with a masters in English.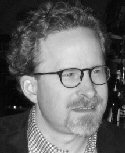 Doug Smith
Study Director
Doug has practiced meditation on and off for many years. He chose to do a PhD in Philosophy rather than Buddhist Studies, pursuing a minor in South Asian Studies alongside. He is also a long-time scientific skeptic. Reading Steven Batchelor's Confession of a Buddhist Atheist turned him around to the possibility of a secularized Buddhist practice, one that would not require belief in the supernatural. He's now getting back into a more thorough study of what interested him most about Buddhism back in school: the Pali Canon.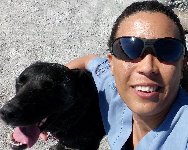 Jennifer Hawkins
Community Director
Jennifer is the Community Director for the Secular Buddhist Association and a mentor for the Coursera: Buddhism and Modern Psychology online course from Princeton University. In the near future, she aspires to sell artwork and manage a secular meditation center / lending library in her local area.
Jan Ford
Senior Advisor
Jan Ford taught Sociology, Anthropology, Karate and Tai Chi Ch'uan at Santa Barbara City College for 23 years and was a member of the Executive Board of the SBCC Instructors Association. He has also taught at the University of Washington, Cal-State, Los Angeles and Antioch University. He has been a martial arts practitioner since 1959.
Our dear friend Jan passed away in autumn of 2012, and is sorely missed.
Board Members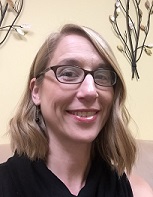 Amy Balentine
Amy has worked as a clinical psychologist since 2002 in Memphis, Tennessee, where she runs a private practice. She also teaches Mindfulness Based Stress Reduction (MBSR) at a local intensive outpatient program for trauma survivors. She served as adjunct faculty at Freed Hardeman University for 6 years. She has completed courses in MBSR as well as Mindful Schools. She incorporates mindfulness into her private practice and volunteers her time teaching mindfulness in the local schools. She has maintained a personal meditation practice for over 5 years.

Volunteers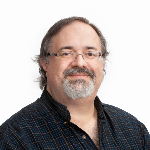 Anthony Dominello
Anthony is the engineer, sound editor, and co-producer (along with Ted) of the Secular Buddhist Podcast and its sister podcast, Present Moment.
Anthony first ran into the teachings of the ancient East by way of the Alan Watts lecture series on WFMU in New Jersey in early 1990. He then started a regular, mostly self-guided meditation practice. In early 2013, he attended the 8-week MBSR training conducted by the University of Pennsylvania's Mindfulness Program and has since maintained that as his preferred form of practice.
Anthony feels equally at home in both the technical and philosophical realms, runs his own production studio, Structure From Sound, and is an award-winning movie music composer. He spends his days working for the FA Davis publishing in his home town of Philadelphia.
Anthony lives with his childhood sweetheart and wife Mary and his two mischievous rescue dogs Mia and Bowie.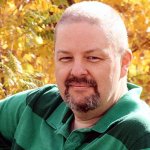 Jay N. Forrest
Jay N. Forrest, provides technical support for the SBA website. Jay is a Certified Meditation Teacher with Aura Wellness Center. He studied a Christian form of Zen with Brian C. Taylor, the former Rector at St Michael's and All Angels Episcopal Church, and Insight Meditation with Sally Armstrong, a teacher at Spirit Rock Meditation Center. Jay's background and education is in Christianity. He became a born again Christian in 1983 and soon after he felt the call to the ministry. He did his undergraduate work at Central Bible College and Berean University, and holds a Doctorate of Ministry from Trinity Evangelical Christian University. He also received an honorary Doctorate of Divinity in 1999.