Episode 120 :: Lenorë Lambert :: Secular Buddhism Australia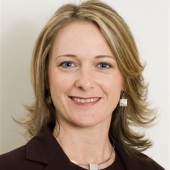 Lenorë Lambert
Lenorë Lambert joins us to speak about the new Secular Buddhism Australia website.
There's a great deal of discussion online lately about what secular Buddhism is, and what are the views of people who designate as secular Buddhists. Of course there is no one and only secular Buddhism, and there is a great diversity in attitudes, practices, and expectations of the people involved. One thing you can say, however, is that secular Buddhism as a means of learning and practice, is growing.
As of this recording in June of 2012, there are websites specifically about secular Buddhism based in Australia, Canada, England, Germany, Scotland, New Zealand, and the United States — with more being planned, and that's not even counting FaceBook pages for secular Zen, atheist meditation, or humanist mindfulness. Each has complementary content, and each has something valuable to add to our growing community. And each site is sharing a common interest of opening the doors of a secular practice in our contemporary society.
Director and co-Founder of The Interview Group, Lenorë Lambert is an organisational psychologist with more than 15 years experience in HR and a passion for understanding how people behave in a business environment. Lenorë co-founded The Interview Group with Matthew Ma, and the Group practices Profit for Positive Change, contributing 10% of annual profits to causes that protect all living creatures from cruelty and oppression, and protecting the natural environment. Lenorë has been a meditator for eight years, and is using her organizational skills from the corporate world to support the ongoing development of secular Buddhism.
So, sit back, relax, and have a nice Fosters Lager. We don't always have to drink tea, you know.
Podcast: Play in new window | Download
Web Links
Music for This Episode
Chikuzen Shakuhachi Series
The music heard in the middle of the podcast is from the Chikuzen Shakuhachi Series, Volume 1, courtesy of Tai Hei Shakuhachi. The tracks used in this episode are: