Episode 145 :: Russell Long :: Room to Breathe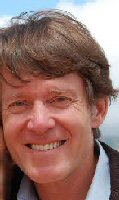 Russell Long
Producer / Director Russell Long speaks with us about his film Room to Breathe, about the teaching of mindfulness to at risk youth.
Inner city schools are having problems. In many cities, about half of high school students drop out, and a similar percentage of teachers leave after just five years in the profession. The film Room to Breathe is a documentary about how mindfulness practice may help foster change. It follows Megan Cowan from Mindful Schools as she spends several months attempting to teach mindfulness in a San Francisco public middle school that tops the district in disciplinary suspensions.
Russell Long is executive producer for the award-winning films Someplace With A Mountain, and A Sheltered Sea. He is also executive producer of Sweet Dreams Rwanda, and co-executive producer of The lsland President. As an environmental activist earlier in his career, he founded the environmental group Bluewater Network and was responsible for numerous state and federal laws including the United States' first law to reduce greenhouse gas emissions. He received his B.A. from Harvard, MBA from Columbia, and attended Columbia's Graduate Film Program. He serves on the Board of Friends of the Earth in Washington, D.C.
So, sit back, relax, and have a nice Chai.
Podcast: Play in new window | Download
Movie Trailer
Web Links
Music for This Episode Courtesy of Rodrigo Rodriguez
The music heard in the middle of the podcast is from Rodrigo Rodriguez. The track used in this episode is "Aki" from his CD, Inner Thoughts.