Episode 147 :: Cheryl Giles and Willa Miller :: Arts of Contemplative Care: Pioneering Voices in Buddhist Chaplaincy and Pastoral Work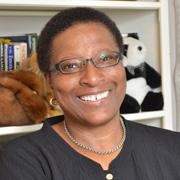 We all go through times in our lives when we have a hard time. Conditioned existence, the world in which we live, is like that. And we have different levels of ability to find comfort in those trying times. Some are naturally flexible, able to easily navigate the difficult waters of significant personal loss or change. Some of us, however, may need some help and guidance, or just a friendly ear of support.
Our contemporary Western culture has a long standing tradition of chaplaincy and pastoral care, but this is typically grounded in the Christian faith. If you're not Christian, however, that may present something of a problem, both as a care giver and recipient. The discipline of pastoral work is changing, becoming more inclusive and indeed welcoming of Buddhist practices, which have a very pragmatic skillset built into our practice. There's still a long way to go, however, and today's guests have contributed to this development in authoring one of the early texts of chaplaincy from the contemporary Western Buddhist perspective.
Cheryl A. Giles is a licensed clinical psychologist and the Francis Greenwood Peabody Professor of the Practice in Pastoral Care and Counseling at Harvard Divinity School. She has extensive experience in the treatment of children, adolescents, and families with significant mental illness, high-risk behaviors, and traumatic stress. Her primary research interests are identifying the role of risk and resilience in developing healthy adolescents, health care disparities in African American populations, and contemplative care for the dying. Professor Giles is a core faculty member of the Buddhist Ministry Program, practices Tibetan meditation, and is a volunteer at Hopsice of the North Shore and Greater Boston.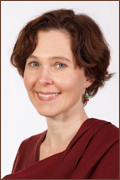 Lama Willa Miller has studied and practiced in the Tibetan Buddhist tradition for the last twenty years in the non-sectarian Kagyu, Nyingma and Shangpa lineages of Tibetan Buddhism. She completed two traditional three year retreats in the nineties, was authorized as a lama in 1999, and teaches Tibetan Buddhist practice, meditation and yoga in the Northeast. In addition to her dharma teaching, she is working towards a PhD in Religion at Harvard University. She is author of the book Everyday Dharma: Seven Weeks to Finding the Buddha in You, a practical guide for getting started on the spiritual path.
So, sit back, relax, and have a nice sweet tea.
Podcast: Play in new window | Download
Books
Web Links
Upaya Chaplaincy Resources
Music for This Episode Courtesy of Rodrigo Rodriguez
The music heard in the middle of the podcast is from Rodrigo Rodriguez. The track used in this episode is "Chaniwa" from his CD, Shakuhachi Meditations.