Episode 157 :: Marc Lesser :: Know Yourself, Forget Yourself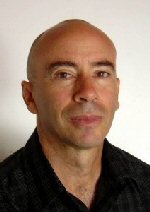 Marc Lesser
Today we speak with the CEO of the Search Inside Yourself Leadership Institute Marc Lesser about his new book Know Yourself, Forget Yourself: Five Truths That Will Transform Your Work, Relationships, and Everyday Life.
Paradox is, at best, not the most comforting of places to put our minds. And yet we see it every day, in things like secular Buddhism, or engaging with some Buddhist ideas in the workplace that don't seem on the surface to be such a good fit.
And that's part of the problem. Our surface readings of a few lines of text rarely convey the comprehensive depth of meaning, of context around the idea. And our minds see this as paradox, rather than as complementary concepts which can help us think creatively in the moment.
Marc Lesser is the CEO, founder and serves on the board of SIYLI. Marc is a long term Zen student and teacher. He is the author of Less: Accomplishing More By Doing Less, and Z.B.A. Zen of Business Administration; How Zen Practice Can Transform Your Work and Your Life, published by New World Library. Marc was the founder and former CEO of Brush Dance, a publisher of greeting cards, calendars and gift items, with spiritual themes and artwork. He facilitates retreats for CEO's, business leaders, and management teams, and has been co-leading Company Time retreats for business leaders for the past 10 years. Marc was a resident of the San Francisco Zen Center for 10 years and was former director of Tassajara Zen Mountain Center. He received his M.B.A. degree from New York University and his undergraduate degree in psychology from Rutgers University.
I'd also like to give a special thanks to Monique Muhlenkamp and New World Library for their coordination of today's interview.
So, sit back, relax, and have a nice mint green tea.
Podcast: Play in new window | Download
Quotes
"Speaking personally, I'm not happy or satisfied with the idea of paradox. I don't really want this book to be about paradox; I want this book to be about clarity. Who wants paradoxical relationships, or paradox in business? We all want confidence and assurance. Imagine a stockbroker or surgeon or soldier using the word paradox to describe his or her work. Paradox seems the opposite of clarity, the opposite of action, a nonanswer; for some, a shrug." — Marc Lesser
Books
Web Links
Music for This Episode Courtesy of Rodrigo Rodriguez
The music heard in the middle of the podcast is from Rodrigo Rodriguez. The track used in this episode is "Shika no Tone" from his CD, Traditional and Modern Pieces: Shakuhachi.