Episode 158 :: Phie Ambo, Sigrid Dyekjaer, Richard Davidson :: Free The Mind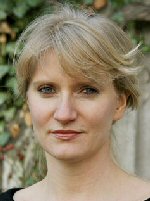 Phie Ambo
Today we have a round table discussion with film producer Sigrid Dyekjaer, director Phie Ambo, and researcher Dr. Richard Davidson about the new film Free The Mind.
We live in a very exciting time, especially as meditators. It is likely that we've experienced the benefits of a regular practice, we see how it helps us in daily life. And not just us, but those around us.
But that message is sometimes difficult to share with others, as misperceptions about the validity of meditation abound. We face a two-fold problem: how to demonstrate the value of what we're doing, and how to share that knowledge more widely. Fortunately, we're seeing a growth of contemplative neuroscience and a body of scientific research to help our understanding about the mechanisms and results of meditation, and today's podcast is about sharing that understanding with others through film.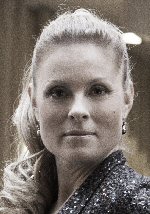 Sigrid Dyekjaer
Sigrid Dyekjaer has produced more than 20 documentary films, among them The Monastery – Mr. Vig and the Nun in 2006, Gambler in 2006, Mechanical Love in 2007, and The Good Life in 2011. This year Love Addict was shown in Amsterdam at the world's biggest festival for documentary films.
Phie Ambo has directed a number of award-winning films for the cinema, including major works such as Family, Gambler, and Mechanical Love. Her films have been screened in cinemas as well as over 90 festivals and on television throughout the world. Her films Mechanical Love and Free the Mind are part of her trilogy on fundamental human questions.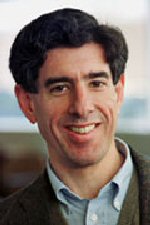 Richard Davidson
Dr. Davidson is a William James and Vilas Research Professor of Psychology and Psychiatry at the University of Wisconsin-Madison. He received his PhD from Harvard University in Psychology and has been at Wisconsin since 1984. He has published more than 250 articles, chapters and reviews, and has edited 13 books. Dr. Davidson is the founder of the Center for Investigating Healthy Minds.
Please note that the Indiegogo campaign linked on the web page for this episode has only thirty-one days remaining, so if you would like to help support this film, we encourage to you visit the campaign soon.
So, sit back, relax, and have a nice Orange Zinger tea.
Podcast: Play in new window | Download
Video
Books
Web Links
Music for This Episode Courtesy of Rodrigo Rodriguez
The music heard in the middle of the podcast is from Rodrigo Rodriguez. The track used in this episode is "Shikantaza" from his CD, Shakuhachi Meditations.