Episode 160 :: Brad Fullmer :: Insight Timer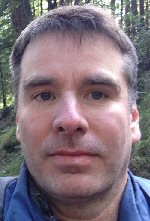 Insight Timer
Meditator and mobile application developer Brad Fullmer joins us to speak about his application, Insight Timer.
Meditating is not always easy bliss, it can be challenging in a variety of ways. We struggle to step off the powerful locomotive that is our train of thoughts, and bring our attention to the present moment. We may find it difficult to observe the very content of those thoughts, and of our current mental state. And if, like many of us, we're used to sitting in a chair throughout the day, just being on a cushion can bring up aversion to the discomfort that may arise in our legs and back.
Of course, all of these are opportunities for development. It's not about escaping pain, but changing our relationship to it. It's not about finding joy and relaxation, it's about facing reality and changing our reactions to responses. But the fact remains, there are disincentives to practicing even once, let alone every single day.
Part of what we're hoping to do with the March and other Practice Challenges, is to encourage one another. We only see progress along the path if we actually take it, instead of just talking about it or thinking, "Yeah, that's a good idea, I should do some meditation sometime, too." Happily, we live in an age when there are digital tools to help with that encouragement.
Brad Fullmer has been meditating since 2004, and has been writing applications for mobile devices since 2008. Brad lives in Petaluma, California, and is also an amateur musician.
So, sit back, relax, and have a nice Spring Blossom tea.
Podcast: Play in new window | Download
Web Links
Music for This Episode Courtesy of Rodrigo Rodriguez
The music heard in the middle of the podcast is from Rodrigo Rodriguez. The track used in this episode is "Tengai" from his CD, Traditional and Modern Pieces: Shakuhachi.