Episode 161 :: Sarah Barab :: Naked Mind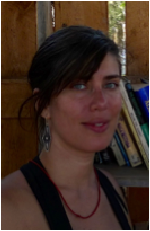 Sarah Barab
Film maker Sarah Barab joins us to speak about her film project, Naked Mind.
Many of us are fairly isolated in our practice of Buddhism. Our direct, face to face sessions may be local, or at least within our own country. And, as such, how our fellow Buddhists in other countries practice, and their entire cultural setting, may be surprisingly different than what we're exposed to. Many of us who don't travel much are very curious, what's that like? What kinds of things to we see happening in other parts of the world of Buddhism? Film is a very good way to get an exposure to otherwise inaccessible attitudes about mind, and how we train. Fortunately, more documentary films are being produced to share the dhamma not just with Buddhists, but with everyone.
Sarah Barab is the founder of Naked Mind Productions, a production company dedicated to producing socially conscious dharma inspired films. Sarah was a theater director and actor until 2006, when she switched her career to film.
So, sit back, relax, and have a nice Thai Lemon Spice tea.
Podcast: Play in new window | Download
Videos
Web Links
Music for This Episode Courtesy of Rodrigo Rodriguez
The music heard in the middle of the podcast is from Rodrigo Rodriguez. The track used in this episode is "The Bird of Happiness" from his CD, Traditional and Modern Pieces: Shakuhachi.