Episode 169 :: Bernd Kaponig and Cristina Pecchia :: Säkularer Buddhismus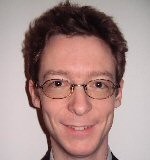 Bernd Kaponig
Bernd Kaponig and Cristina Pecchia, two of the four founders of the new German language Secular Buddhism website, join us to speak about their work with communicating Secular Buddhism to the German speaking world.
As the concepts and practices of secular Buddhism become more widely known, both for what they are and as "secular Buddhism", it is of course expected that interest is not limited people with English as their first language. A Google Translate widget is a very helpful tool on the main Secular Buddhist Association website, but it can't capture the particular variances of interpretation and cultural context that are a closer fit for our fellow meditators in other countries. This diversity of the secular approach is, as I've said many times on this podcast, one of its greatest strengths. That these practices can reach people who, for ideological or cultural reasons, may not otherwise ever consider studying what those with a more traditional Buddhist background understand as panna, sila, and samatha, is a potential game changer in the direction of our global community.
But, to get there, we need to speak the language, figuratively and literally.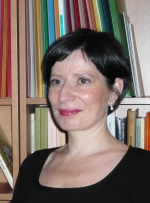 Cristina Pecchia
Cristina Pecchia is a researcher in the field of South Asian and Buddhist studies. She began a regular practice of vipassana meditation in 2003, with Corrado Pensa, and participated in retreats with Martine and Stephen Batchelor. She is interested in a secular approach to Buddhist practice, especially as an attempt to think of such a practice within Western societies, and to answer to questions which are specific to contemporary Western culture. A German-speaking website on secular Buddhism provides an opportunity to exchange opinions and experiences on the practice of the Dharma, focussing on aspects that emerge as prominent in the present culture and society related to the German language.
Bernd Kaponig is an IT architect and technologist, and volunteers in community projects that foster cooperation and participation in society as well as business. He's very grateful that since beginning his dharma practice some twenty years ago, he has been able to work with Western Zen and Vipassana teachers who themselves had to find their way in foreign cultures, and that there is now an emergence of genuine Western and secular forms of Buddhism. His particular interest in a German-speaking blog is to open up a gate to dharma practice for completely unreligious people, and also to hone his own understanding of practice in the course of writing and engaging in discussions with the community.
Evamaria Glatz worked as a psychologist and social manager. After her retirement she now engages in voluntary social work, including environmental issues. Evamaria has practised meditation for 17 years, having started in the Zen tradition. She attended a number of retreats of different schools, and has led classes in MBSR. Evamaria is especially interested in thinkers who may have not aligned themselves with the orthodoxy and hierarchy of their traditions. She tries to connect Buddhist practice with engaged action in an endangered world.
Monika Strobl originally practised in the Shambhala tradition and became interested in secular Buddhism on retreats with Martine and Stephen Batchelor. Monika is a physician, teacher, and researcher at Vienna Medical University. Monika´s world view is agnostic, pragmatic, and oriented towards science. Her particular interests in Buddhist practice are mindfulness in everyday life, metta, compassion and ways to deal with disease and the difficult phases of life. In this context the Buddhist teachings are a rich source for her, but do not provide all the answers.
So, sit back, relax, and have a nice Edelweiss Tea.
Podcast: Play in new window | Download
Web Links
Music for This Episode Courtesy of Rodrigo Rodriguez
The music heard in the middle of the podcast is from Rodrigo Rodriguez. The track used in this episode is "Eleven Waterfalls" from his CD, The Shakuhachi.