Episode 170 :: Danny Ford :: Mindfulness and Psychotherapy: Let Go of Should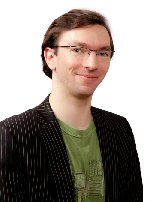 Danny Ford
Danny Ford joins us to speak about how his own mindfulness practice has helped guide his therapy practice.
Buddhism teaches one thing: suffering and the extinguishing of it. Contemporary mental health professionals encounter the suffering of their patients on a daily basis, and just as we see in the Dhammapada, many of the problems they encounter are "mind made". It should not be surprising that modern therapy and an ancient tradition, so closely aligned, would find some common understanding from which to help people, regardless of ideology.
Danny Ford is an Integrative Therapist in Advanced Training. He works in private practice in Leeds, providing Integrative Psychotherapy and meditation coaching to individuals from Leeds and around West Yorkshire. Danny has been facilitating secular meditation classes at Jamyang Buddhist Centre Leeds for three years. In 2012 he co-facilitated "Introduction to Mindfulness" classes for Touchstone Leeds IAPT.
So, sit back, relax, and have a nice equanimi-tea. No, I'm not making that one up.
Podcast: Play in new window | Download
Books
Web Links
Music for This Episode Courtesy of Rodrigo Rodriguez
The music heard in the middle of the podcast is from Rodrigo Rodriguez. The track used in this episode is "For Two Shakuhachi" from his CD, Traditional and Modern Pieces: Shakuhachi.