Episode 198 :: Gary Weber :: Happiness Beyond Thought: A Practical Guide to Awakening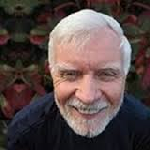 Gary Weber
Gary Weber joins us to speak about Happiness Beyond Thought: A Practical Guide to Awakening.
Awakening. It's one of the top three bugaboos traditional Buddhism has when trying to find resonance with a contemporary, often Western meditator. But as is often the case, what we mean may open doors to Buddhism where only walls existed before. And that's the challenge, contextualizing the dhamma while not losing the essence. Problem is, essence is as interpretive with Buddhism as it is with other religions. So what does Awakening mean to you?
Gary Weber has been a scientist, military officer, senior executive in industry and academia, and is the author of the book Happiness Beyond Thought: A Practical Guide to Awakening. He has practiced Zen meditation, yoga, and philosophy for more than thirty-five years. In 1998, after over 20 thousand hours of various contemplative practices, his thoughts stopped (or very nearly so).
So, sit back, relax, and have a nice Breakfast Assam.
Podcast: Play in new window | Download
Books
Web Links
Music for This Episode Courtesy of Rodrigo Rodriguez
The music heard in the middle of this podcast is from Rodrigo Rodriguez. You can visit his website to hear more of his music, get the full discography, and view his upcoming tour dates.