Episode 201 :: Linda Blanchard :: Dependent Arising In Context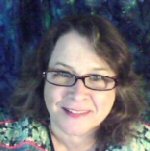 Linda Blanchard
Linda Blanchard joins us to speak about her new book Dependent Arising In Context.
Dependent arising, or co-origination, is one of the more complex concepts in Buddhism, probably because it encompasses so many things and how they relate. Some take this chain of events as literal truths, irrevocably and unquestioningly about a literal rebirth from one life to the next. Others, like today's guest, do question, and through that exploration find some very old validation for more contemporary interpretations.
Linda Blanchard is well known to our community as one of the original bloggers on the Secular Buddhist Association site. Linda has studied Pali with Dr. Richard Gombrich of Oxford, and has brought her interest and passion for the canon into new ways to find material meaning to their contents. Linda can be found on her own blog, Just A Little Dust.
So, sit back, relax, and have a nice Strawberry malt.
Podcast: Play in new window | Download
Books
Web Links
Music for This Episode Courtesy of Rodrigo Rodriguez
The music heard in the middle of this podcast is from Rodrigo Rodriguez. You can visit his website to hear more of his music, get the full discography, and view his upcoming tour dates.