Episode 209 :: Justin Merritt :: Simple Suttas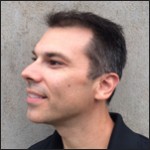 Justin Merritt
Justin Merritt joins us to speak about his blog and podcast, Simple Suttas.
There are plenty of dhamma talk podcasts out in the world, and that's great, it gives a wide set of options of teachers one can listen to about the Buddha sasana. But there aren't a lot of podcast that focus largely on the suttas themselves. Fortunately, today's guest is providing just that.
Justin Merritt is a Theravadan Buddhist and student of Bhante Sathi. The focus of his practice and study is early Buddhism and the earliest suttas. He is a board member and teacher at the Northfield Buddhist Meditation Center in Northfield, MN. As a composer he was the youngest-ever winner of the ASCAP Foundation/Rudolph Nissim Award. He is also the winner of a host of other awards including the 2011-12 McKnight Fellowship, the Copland Award, the Minnesota Orchestra Composer Institute Prize, and the Polyphonos Prize.
So, sit back, relax, and have a nice Cherry Coke.
Podcast: Play in new window | Download
Web Links
Music for This Episode Courtesy of Rodrigo Rodriguez
The music heard in the middle of this podcast is from Rodrigo Rodriguez. You can visit his website to hear more of his music, get the full discography, and view his upcoming tour dates.