Episode 216 :: J.A. Kempf :: Unplugged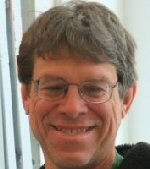 J.A. Kempf
James Kempf joins us in our second Unplugged episode to talk about the problems he encountered in the practice, and wrote about in his book, Silicon Valley Monk: From Metaphysics to Reality on the Buddhist Path.
How many of you have been on a retreat, and noticed that someone had significant emotional or mental problems arise? When a researcher asked this question at a recent conference, every hand in the room went up. The fact is, problems do occur, and not necessarily during retreats or even associated with retreats. They may happen weeks or months later, to people with no known history of any kind of emotional or mental difficulties. Knowing that we simply don't know, the problem remains, what's it like when that happens, and what do we do about it? This new series, Unplugged, sets aside the exploration of teaching, practice, and research, and instead allows an open and brave sharing of our humanity, and the sometimes difficult path we travel. Episode 205 with our friend Katherine MacLean was the first, this is the second Unplugged.
Dr. James Kempf graduated from University of Arizona with a Ph.D. in Systems Engineering in 1984, and immediately went to work in Silicon Valley. James is a long time Buddhist meditator with formal practice in both Zen and Vipassana.
So, sit back, relax, and have a nice ginger spice tea.
Podcast: Play in new window | Download
Books
Web Links
Music for This Episode Courtesy of Rodrigo Rodriguez
The music heard in the middle of this podcast is from Rodrigo Rodriguez. You can visit his website to hear more of his music, get the full discography, and view his upcoming tour dates.