Episode 221 :: Tanya McGinnity and John Negru :: Writings by Canadian Buddhist Women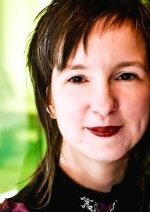 Tanya McGinnity
Tanya McGinnity and John Negru join us to speak about Sumeru Press's current book project, Writings by Canadian Buddhist Women.
After a recent interview, one of the guests asked if I was Canadian. Not really a surprising question. As a Minnesotan for a couple of decades now, the differences between how I sound and how my neighbors and friends to the North sound may be a bit subtle. Canada has an amazing richness of Buddhist teachers, practitioners, and writers, especially women Buddhist writers showcased in an upcoming anthology from Sumeru Press.
Tanya McGinnity has been interested in Buddhism for a few years (the later half of the roaring 90's to be exact), yet it all still feels fresh to her. She has been sharing her experiences of studying and practicing the Dharma on her blog, Full Contact Enlightenment since 2006. Tanya is currently a member of Nalandabodhi and is a student of Dzogchen Ponlop Rinpoche. She has great love for the Shambhala organization where she "got her start" on the cushion and has also been known to jump in the meditation pit with the Dharma Punx crew. Tanya has a lifelong dream to study Buddhism academically, but should this not happen in this lifetime, she knows the opportunity may present itself again in another lifetime.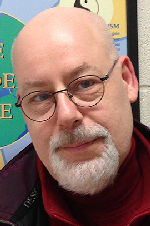 John Negru
John Negru (Karma Yönten Gyatso) is the founder of Sumeru, a publisher of Buddhist books. He also hosts Canada's leading Buddhist news blog and national temple directory. He has worked, published and taught in the design field for more than 40 years. John came to Dharma practice in 1968. Over the years he has served on the boards of several temples, and has been involved in a variety of community development projects, including having acted as coordinator for the Toronto Buddhist Federation, Toronto coordinator for the Buddhist Council of Canada, and consultant to the University of Toronto's Buddhist Psychology and Mental Health program. His most recent project, with the University of Toronto Department for Religious Studies, was a two-year sociological survey of Canadian Buddhist organizations, key findings of which were published in the Journal of Global Buddhism in 2013.
So, sit back, relax, and have a nice La Fin du Monde.
Podcast: Play in new window | Download
Web Links
Music for This Episode Courtesy of Rodrigo Rodriguez
The music heard in the middle of this podcast is from Rodrigo Rodriguez. You can visit his website to hear more of his music, get the full discography, and view his upcoming tour dates.