Episode 222 :: Mushim Ikeda and Brenda Salgado :: Creating Diverse Sanghas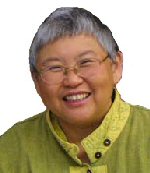 Mushim Ikeda
Mushim Ikeda and Brenda Salgado join us to talk about encouraging and creating diversity in our sanghas.
Hi, everyone. Before we get started with today's podcast, I want to extend an invitation to those listeners in or near or visiting the Twin Cities of Minnesota. For quite some time we've been imagining what it would be like to fill a gap, and create a truly secular meditation community. One that does not focus on a particular tradition, but instead meets people where they are, finding that practice intersection of our shared human experience in this life. To that end, in partnership with First Unitarian Society, I've started a weekly Mindfulness Meditation drop in, every Thursday evening from 7:00 to 8:00 at First Unitarian Society in Minneapolis, MN. For more information you can use the Contact page on this SBA website. Hope to see you there as we experiment with these first seeds of a secular community for contemplative practice, learning, and friendship.
Think about this for a minute: we in the United States live in a time when we have the first African American president. We still see racial divides, deep disparity between classes, and bigotry masquerading as religious freedom. But we also see that being exposed for the sham it is; we see opposition to that which divides us, and support for everyone, regardless of race, ideology, gender, sexual preference or identification, finding our shared human rights. This is not an easy evolution, and there is a long way to go before we rest. But right here, right now, we have a choice to not simply invite the wonderful strength of diversity in our sanghas, but to create it in partnership with one another.
Mushim (Patricia) Ikeda is a Buddhist teacher, author, mentor, and community activist. She teaches meditation retreats for people of color, women, and social justice activists nationally. She is a core teacher at East Bay Meditation Center near where she lives in Oakland, California.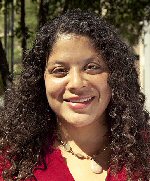 Brenda Salgado
Brenda Salgado is the Director of East Bay Meditation Center, and has over 13 years of experience in nonprofit leadership and management, facilitation, strategy, and consulting. She has worked in the areas of environmental health and justice, women's health, and health equity. Throughout her career, she has served organizations such as Movement Strategy Center, Breast Cancer Action, Literacy for Environmental Justice, and Kids for the Bay.
So, sit back, relax, and have a Coke, because some people really do want to teach the world to sing.
Podcast: Play in new window | Download
Web Links
Music for This Episode Courtesy of Rodrigo Rodriguez
The music heard in the middle of this podcast is from Rodrigo Rodriguez. You can visit his website to hear more of his music, get the full discography, and view his upcoming tour dates.