Episode 235 :: Gerry Stribling :: Buddhism for Dudes: A Jarhead's Field Guide to Mindfulness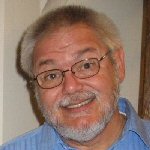 Gerry Stribling
Gerry Stribling joins us to speak about his book, Buddhism for Dudes: A Jarhead's Field Guide to Mindfulness.
We've heard a lot lately from the McCritics of mindfulness, fear mongering with a willful ignorance about teaching mindfulness in the military. These transparently agenda laden accusations about mindful snipers are conspicuously absent of evidence, and devoid of any recognition that active duty and military veterans are also people, deserving the same opportunities to extinguish suffering as any other human being. Also absent is an equally fearful cry of the Buddhist tradition in the military, despite a much more checkered past when coupled with nationalism, for example in Japan. The fact remains that both non-traditional mindfulness and Buddhist tradition are available to military personnel. And this is a particular environment requiring contextualization, speaking the same language as those who serve.
Gerry Stribling is a former Marine and social services professional, and former resident of Sri Bodhiraja Temple in Sri Lanka. Stribling and his wife live in Louisville, KY.
So, sit back, relax, and have a nice Jarhead Fresh Tea.
Podcast: Play in new window | Download
Books
Web Links
Music for This Episode Courtesy of Rodrigo Rodriguez
The music heard in the middle of this podcast is from Rodrigo Rodriguez. You can visit his website to hear more of his music, get the full discography, and view his upcoming tour dates.