Episode 242 :: Matthew O'Connell and Stuart Baldwin :: Post Traditional Buddhism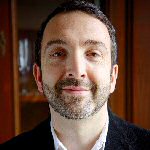 Matthew O'Connell
Matthew O'Connell and Stuart Baldwin join us to speak about Post Traditional Buddhism, and Imperfect Buddha Podcast.
In Buddhism, we have broadly speaking "the big three": Theravada, Mahayana, and Vajrayana. It's much more complicated than that, of course, but those tend to be the primary branches of traditional Buddhism. Of course, once upon a time there was only dhamma, and over time, evolutionary principles had their effects: a population exposed to selective pressures over time leads to change, or dying out. Buddhism's encounter with modernity seems to be undergoing punctuated equilibrium, or rapid evolution, as we have the new forms of Secular Buddhism, Pragmatic Buddhism, Natural Buddhism, and the branch of today's conversation, Post Traditional Buddhism.
Matthew O'Connell runs a life coaching business in northeast Italy and also teaches English as a foreign language, which includes hosting a weekly radio program called The English Hour. When asked, he teaches meditation within a coaching dynamic. Matthew has been doggedly involved with Buddhism for over twenty years. Originally involved with Tibetan Buddhism, he experimented with Theravada and Zen before finally freeing himself up to follow a post-traditional approach, which has been supported by the mentoring of Hokai Sobol. Matthew's writings and experimental work on Buddhism can be found at the Post-traditional Buddhism site including deconstructions and reconstructions of the Four Noble Truths, the Four Paths to Enlightenment and more. His latest project is called The Imperfect Buddha Podcast and it aims to tackle the limits of Buddhism in the West and the taboos surrounding it, whilst pushing for its radical transformation into a genuine means for individual and collective liberation. It features explorational conversations and banter from the co-hosts and interviews with the fringe element of western Buddhism.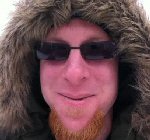 Stuart Baldwin
Stuart started meditation training and internal work at 18. He worked in the technical sector for a number of years; culminating in working for Cisco Systems in London and directly followed by running the IT, audio and video department at Dechen Choling (Shambhala's European retreat centre in rural France). Currently and specifically focused on playfully exploring established boundaries and applying technical skills on the Imperfect Buddha podcast, training in hypnosis, hypnotherapy and martial arts as well as challenging his assumed beliefs and opinions about reality.
So, sit back, relax, and have a nice Rubbish Beer. It'll make sense when you listen to the episode.
Podcast: Play in new window | Download
Web Links
Music for This Episode Courtesy of Rodrigo Rodriguez
The music heard in the middle of this podcast is from Rodrigo Rodriguez. You can visit his website to hear more of his music, get the full discography, and view his upcoming tour dates.