Episode 254 :: Loch Kelly :: Shift Into Freedom: The Science and Practice of Open-Hearted Awareness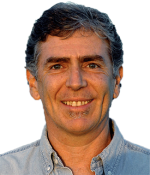 Loch Kelly
Imagine you've been through a pretty rough time in your life, with a series of tragic losses and changes, all in a short amount of time. Sound familiar? Many people have had that unfortunate experience, and sometimes there's another experience which profoundly shifts our state of mind to something more equanimous. But what is that? Our curiosity may lead us to realms of spiritual answers from religious doctrine, but more and more these explorations are also leading to scientific discovery in the company of our contemplative practice.
Loch Kelly, M.Div, LCSW is an educator, consultant, and leader in the field of meditation and psychotherapy who was asked to teach meditation by Mingyur Rinpoche and Adyashanti. The founder of the Open-Hearted Awareness Institute, he is an emerging voice in modernizing meditation, social outreach, and collaborating with neuroscientists to study how awareness training can enhance well-being.
So, sit back, relax, and have a nice Purple Passion Punch.
Podcast: Play in new window | Download
Books
Web Links
Music for This Episode Courtesy of Rodrigo Rodriguez
The music heard in the middle of this podcast is from Rodrigo Rodriguez. You can visit his website to hear more of his music, get the full discography, and view his upcoming tour dates.