Episode 255 :: Richard Gentei Diedrichs :: Living in Blue Sky Mind: Basic Buddhist Teachings for a Happy Life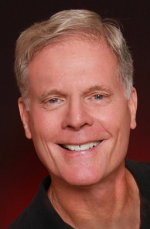 Richard Gentei Diedrichs
If you've ever tried teaching a group of children not your own, you know that it can be something of a challenge. Now think about how your own learning of the dhamma may have taken some time, and how you may have experienced some twists and turns and dead ends on the path. So what's it like to teach children the way of liberation?
Richard Gentei Diedrichs grew up in Los Angeles. He edited travel and health magazines in Seattle, worked as an editor at the schools of Engineering and Public Health at the University of California, Berkeley, and then taught in public elementary schools in the San Francisco Bay Area. The author of four books, Richard was fully ordained a Zen priest in 1990 by Genki Takabayashi Roshi. Currently, he is a Dharma teacher at Daifukuji Zen Temple in Hawaii.
Special thanks to Jacqueline Johnson for coordinating today's interview.
So, sit back, relax, and have a nice Kauai Passion Tea.
Podcast: Play in new window | Download
Books
Web Links
Music for This Episode Courtesy of Rodrigo Rodriguez
The music heard in the middle of this podcast is from Rodrigo Rodriguez. You can visit his website to hear more of his music, get the full discography, and view his upcoming tour dates.