Episode 267 :: Nathan Jishin Michon and Daniel Clarkson Fisher :: A Thousand Hands: A Guidebook to Caring for Your Buddhist Community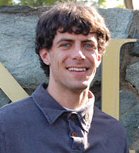 Nathan Jishin Michon and Daniel Clarkson Fisher speak with us about A Thousand Hands: A Guidebook to Caring for Your Buddhist Community.
Many of us who attend a Buddhist or meditation center simply stop by a few times a week, or perhaps just once for a community sit. Some may also volunteer their time and talents in some way, setting out tea, ringing bells, keeping the space in good order, or perhaps even delivering talks or other programming. Very few, though, find themselves in the often chaotic role of managing a Buddhist community. If you've been trained as a teacher or received transmission, you may be very comfortable with guiding meditations and giving talks, or providing direction to those who are beginning their contemplative journey. But there's more, so very much more to supporting a community that we may need a little help with.
Nathan Jishin Michon
Nathan Jishin Michon is a PhD student at the Graduate Theological Union, studying Buddhist caregiving. He is ordained as both an interfaith minister and a Buddhist minister and primarily practices in both the Thai Forest and Shingon traditions. He previously worked for three years as an editor for Fo Guang Shan, earned his MDiv at University of the West, and MA in Comparative religion at Western Michigan University. Nathan also trained in Peace and Conflict Studies at the European Peace University in Austria and interned at related organizations, such as Peace Action Training and Research Institute of Romania (PATRIR) and Peace Revolution in Thailand.
Daniel Clarkson Fisher
Daniel Clarkson Fisher is a documentary filmmaker and writer whose work has appeared in outlets that include AlterNet, Religion Dispatches, Tricycle: The Buddhist Review, Patheos, Lion's Roar, Inquiring Mind, Turning Wheel Media, and Buddhadharma: The Practitioner's Quarterly. He established and served as the first chair of the Master of Divinity in Buddhist Chaplaincy program at University of the West. In addition, he has served as adjunct faculty for Antioch Education Abroad's Buddhist Studies program in Bodh Gaya, India, and Adjunct Faculty in Chaplaincy at Hartford Seminary. A dedicated environmental educator, he was trained and certified as a Climate Reality Leader by Former US Vice President Al Gore and the Climate Reality Project in 2012, and completed the Aldo Leopold Foundation's Land Ethic Leader Program in 2014. He now lives in Toronto, Canada.
Special thanks to our friend Karma Yönten Gyatso of The Sumeru Press for his arranging today's interview.
So, sit back, relax, and have a nice Jasmine Pearl tea.
Podcast: Play in new window | Download
Books
Web Links
Music for This Episode Courtesy of Rodrigo Rodriguez
The music heard in the middle of this podcast is from Rodrigo Rodriguez. You can visit his website to hear more of his music, get the full discography, and view his upcoming tour dates.