Episode 268 :: Professor Richard Gombrich :: Buddhism in the Modern World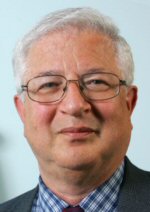 Richard Gombrich
Professor Richard Gombrich speaks with us about Buddhism in the modern world.
The term living tradition may seem as much an oxymoron as, well, Secular Buddhism. And yet this organic vitality is a hallmark of Buddhism, even and perhaps especially today. There have been growing pains as Buddhism rubs up against, and eventually becomes part of each different cultural context it encountered, but eventually Buddhism settled in. It's been an evolutionary tale, as new forms arise from the selective pressures of the environment, while older varieties may still flourish… or at least soldier on. Today is perhaps the greatest assault, as new ideas and cultures are pushing and pulling the tradition with unprecedented rapidity and variety.
Richard Gombrich is the Emeritus Professor of Sanskrit at Oxford University and a member of the Oriental Institute and Balliol College. He is the Founder and Director of the Oxford Centre for Buddhist Studies, and the General Editor of the Clay Sanskrit Library. Before his retirement in 2004, he held the Boden Chair of Sanskrit at Oxford University and a Professorial Fellowship at Balliol College for 28 years. He supervised nearly 50 theses on Buddhist topics, and is the author of 200 publications.
So, sit back, relax, and have a nice Oxfordshire Afternoon Tea.
Podcast: Play in new window | Download
Books
Web Links
Music for This Episode Courtesy of Rodrigo Rodriguez
The music heard in the middle of this podcast is from Rodrigo Rodriguez. You can visit his website to hear more of his music, get the full discography, and view his upcoming tour dates.