Episode 269 :: Jeff Eisenberg :: Fighting Buddha: A Story of Martial Arts, Buddhism, Kicking Ass and Saving It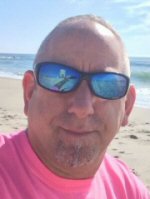 Jeff Eisenberg
We may have an impression of Buddhism and Buddhists as peace loving pacifists. Nothing wrong with that, many of us might fit into that description. But Buddhism also has an association with fighting, the martial arts, and the two disciplines can help inform and help one another.
Jeff Eisenberg was born in Irvington, New Jersey in 1964. He started training in the martial arts as a child and has been training consistently for over 45 years. He is a Grand Master level martial arts instructor with over 30 years of teaching experience and ran his own Dojo for almost 15 years. Always priding himself on being a student, he has repeatedly taken off his black belt to put on a white belt and pursue training in a new style. This has taken him on an extensive journey through the martial arts of Judo, Karate, Muay Thai, Kali, Escrima, Hapkido, Aikido, and Japanese Jujitsu. His current martial arts pursuit is Brazilian Jiu Jitsu, in which he's been training in for the last eight years. He is also a certified protection specialist and defensive tactics instructor and has worked as a body guard and investigator. He was first introduced to meditation through his martial arts training, and this introduction began his life long interest in mental discipline and eastern philosophy, particularly Buddhism, which he has been practicing for most of his adult life. He currently lives with his wife Linda and a bunch of cats across the street from the beach at the Jersey Shore.
So, sit back, relax, and have a nice dark Oolong tea.
Podcast: Play in new window | Download
Books
Web Links
Music for This Episode Courtesy of Rodrigo Rodriguez
The music heard in the middle of this podcast is from Rodrigo Rodriguez. You can visit his website to hear more of his music, get the full discography, and view his upcoming tour dates.