Episode 279 :: Spring Washam :: A Fierce Heart: Finding Strength, Wisdom, and Courage in Any Moment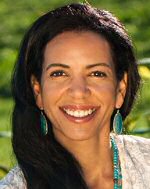 Spring Washam
Spring Washam returns to speak about her upcoming book, A Fierce Heart: Finding Strength, Wisdom, and Courage in Any Moment.
One of the many ways in which contemporary culture may be a bit different from that of the Buddha's time, is the breadth of different cultures available to those interested in the dhamma. The teachings of other traditions are readily available, too, much more than ever before with this information age and in particular with the advent of digital technology. While this can lead to a dizzying array of spiritual choices, views, and practices to help us along on the journey of life, it's also an opportunity to explore what it would be like to learn what they may have to offer, without having to remain within the confines of just one path. That can speak to many cultures, many people, with many voices.
Spring Washam is a meditation and Dharma teacher based in the Bay Area of Northern California. She was trained by Jack Kornfield and now leads retreats throughout the country. Spring is one of the founders of the East Bay Meditation Center in Oakland where she teaches and leads meditation groups regularly. She is also a member of the Spirit Rock Teachers Council. Spring is considered a pioneer in bringing mindfulness based healing practices to inner city communities. She has extensive training in indigenous healing practices and works with students individually from around the world.
So, sit back, relax, and have a nice Taste of Togetherness tea.
Podcast: Play in new window | Download
Books
Web Links
Music for This Episode Courtesy of Rodrigo Rodriguez
The music heard in the middle of this podcast is from Rodrigo Rodriguez. You can visit his website to hear more of his music, get the full discography, and view his upcoming tour dates.