Episode 287 :: Justin Merritt :: Buddhist Orchestral Music Premier "The Path"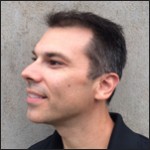 Justin Merritt
Justin Merritt returns to speak about his upcoming Buddhist orchestral premier of The Path.
Buddhism may not be known for its presence in orchestral music. In April of 2018, it will be taking a big step forward in Orchestral Hall in my old home of Minneapolis, with the premier of The Path.
Composer Justin Merritt was the youngest-ever winner of the ASCAP Foundation Rudolph Nissim Award. He is also the winner of a host of other awards including the McKnight Fellowship, the Copland Award, and the Polyphonos Prize. His music has been played by the Minnesota Orchestra, Indianapolis Symphony, and on A Prairie Home Companion. He received his bachelor's degree from Trinity University and his master's degree and doctorate from Indiana University. He studied composition with Samuel Adler, Sven-David Sandstrom, Claude Baker, Timothy Kramer, Don Freund, and electronic and computer music with Jeffrey Hass. He is currently Associate Professor of Composition at St. Olaf College. His evening length oratorio, The Path, will be premiered at Orchestra Hall in Minneapolis in April 2018. The work is a setting of a collection of Buddhist Pali scriptures translated by the composer and set for multiple choirs, soloists, and large orchestra.
So, sit back, relax, and have a nice Orange Pekoe Orchestral tea.
Podcast: Play in new window | Download
Web Links
Music for This Episode Courtesy of Rodrigo Rodriguez
The music heard in the middle of this podcast is from Rodrigo Rodriguez. You can visit his website to hear more of his music, get the full discography, and view his upcoming tour dates.