Episode 292 :: David Wilmore :: Pranna Timer, Incense Meditation Timers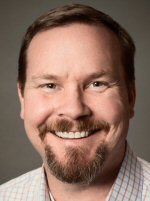 David Wilmore
David Wilmore speaks with us today about Pranna Timers, combining incense, art, and meditation.
A long time ago I happened upon my favorite timer for meditation, and it's never been replaced. In fact, I've bought a few more for myself and given others as gifts over the years. What's unique about this is how it works, that it works, and the hand crafting that goes into each piece. And for me, the light scent of incense is nice, too.
David Wilmore took 'Buddhism 101' in 1991 at Swarthmore Colleage, where he received his B.A. in Philosophy in 1992. Buddhism's emphasis on experiential as well as intellectual understanding — and the possibility of liberation — has led to a lifelong exploration of the path and a love of zen literature and vipassana meditation. David's retreat experiences began with a Goenka retreat in Nepal in 1996, followed by over 100 days of retreats, primarily with Spirit Rock's teachers in Northern California and Shinzen Young in Southern California. David goes to Mission Dharma in San Francisco, where he works as a lead volunteer and sits on their board. He explores meditation further through his blog and is the inventor and founder of PrannaTimer, a unique incense-based meditation timer specifically designed to support daily practice.
So, sit back, relax, and have a nice Incense Tea.
Podcast: Play in new window | Download
Web Links
Music for This Episode Courtesy of Rodrigo Rodriguez
The music heard in the middle of this podcast is from Rodrigo Rodriguez. You can visit his website to hear more of his music, get the full discography, and view his upcoming tour dates.