Episode 297 :: Jeff Eisenberg :: Buddha's Bodyguard: How to Protect Your Inner V.I.P.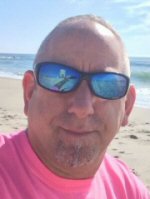 Jeff Eisenberg
Jeff Eisenberg returns to the podcast to speak about his book Buddha's Bodyguard: How to Protect Your Inner V.I.P.
Though there are differing opinions, the dhamma, like other teachings, has some wiggle room in how it may be interpreted. Some may be very minor nuances of view, others may be wildly off base, as secular Buddhism is sometimes seen. That interpretive openness shows the dhamma fits into a myriad of life's circumstances, and that the ingredients of the moment can be taken in ways that result in unique manifestations appropriate to the individual. Today's guest shares how Buddhist thought and practice resonates quite deeply for him when reflecting on shielding from harm, internally and externally.
Jeff Eisenberg is a Grand Master level martial arts and meditation teacher with over 40 years of training and 25 years of teaching experience. He has run his own Dojo for nearly fifteen years and trained thousands of children and adults in the martial arts. He has also worked as a bodyguard, investigator, and director of crisis response in the emergency and psychiatric ward of a major hospital. Also author of the bestselling book Fighting Buddha, he lives in Long Branch, New Jersey.
So, sit back, relax, and have a nice Almond Afternoon tea.
Podcast: Play in new window | Download
Books
Web Links
Music for This Episode Courtesy of Rodrigo Rodriguez
The music heard in the middle of this podcast is from Rodrigo Rodriguez. You can visit his website to hear more of his music, get the full discography, and view his upcoming tour dates.