Episode 300 :: Arno Michaelis and Pardeep Singh Kaleka :: The Gift of Our Wounds
Dhammapada Verse 5
Kalayakkhini Vatthu
Na hi verena verani
sammantidha kudacanam
averena ca sammanti
esa dhammo sanantano.
Hatred never ends through hatred.
By non-hatred alone does it end.
This is an ancient truth.
The Dhammapada: Teachings of the Buddha translated from the Pali by Gil Fronsdal 2008
Thank you for joining us for this landmark episode of The Secular Buddhist podcast. As of this recording we are nearing two million downloads of all the episodes of this, the longest continuously running Buddhist interview podcast. You wouldn't be listening right now if not for the generous donations of others like you, supporting our ability to bring you quality content, a wide variety of guests giving their time and sharing their experiences, articles and even videos about Buddhism, and even a regular chance to meditate and learn from others live online in our Practice Circle.
We are a completely volunteer organization. Because we're a non-profit 501(c)(3), when you contribute it's tax deductible and goes to supporting the work, no one is paid for the time put into offering these services. Special thanks to those who contribute on a monthly basis; you are what really keeps this alive and thriving. So if you haven't yet, please take a moment and visit secularbuddhism.org to make your donation, and show you want these opportunities for learning and connection to continue. Thank you, we're glad to have you join us and others in the conversation.
And today that conversation is about suffering, and the extinguishing of it. Not the kind you may be thinking of, I've seen a great deal of spiritual bypassing just this past week, as ideological purity of Buddhism is held more highly than the very real and demonstrable suffering in our society, in our world. It's insidiously easy to accept the notion that one's meditative practice is enough. Turning a blind eye to starvation, war, bigotry, and a host of other ills in a hurting world becomes so seductive that seeing them as "less important" than enlightenment becomes key in the defense of that avoidance of dukkha.
I'm going to suggest that's a pervasive and perverse ignorance. Suffering is not limited to the realm of ideals; it's real, it's here, and Buddhist practice can change hearts and minds. Today's episode is about the positive influence Buddhism has had in that turning of one man's life into one of love and compassion, away from hate.
In August 2012, Wade Michael Page, a white supremacist, opened fire in a Sikh Temple in Oak Creek, WI. He murdered six people and wounded four more. One of the men killed that day was Satwant Singh Kaleka, a proud American immigrant and devout Sikh. At the time of the attack, the founder of one of the world's largest skinhead organizations, had left his racist life behind. When he learned Page came from the same skinhead world he used to live in, he felt a wave of guilt and an immediate need to take action. One of today's guests, Pardeep, devastated by his father Satwant's death and infuriated by the attack, was trying to make sense of what happened. His search for answers led him to email Arno, our other guest and former white supremacist. The two men met and connected on a deep level. That first meeting planted a powerful seed, as Arno puts it, "A brown Sikh and a former racist skinhead, together, talking about unity and oneness." Arno and Pardeep went on to form Serve2Unite, an organization that works to create inclusive, compassionate, and nonviolent climates in schools and communities.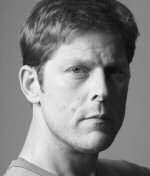 Arno Michaelis
Arno Michaelis is now a speaker, author of My Life After Hate, and works with Serve2Unite. He has appeared on CNN's "Anderson Cooper 360", the BBC, and MSNBC and in The New York Times, The Huffington Post, and The Washington Post, and most recently, "The View".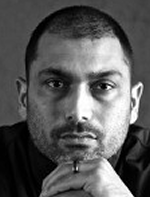 Pardeep Singh Kaleka
Pardeep Singh Kaleka has become a powerful voice against hate crime and violence. Pardeep helped found the organization Serve2Unite, which brings together people from different religions and cultural backgrounds. He has appeared on NBC, FOX, CNN, "Democracy Now", NPR, and Voices on Antisemitism, a podcast series from the United States Holocaust Memorial Museum. He is married with four young children.
So, sit back, relax, and have a nice Togetherness tea.
Podcast: Play in new window | Download
Books
Web Links
Music for This Episode Courtesy of Rodrigo Rodriguez
The music heard in the middle of this podcast is from Rodrigo Rodriguez. You can visit his website to hear more of his music, get the full discography, and view his upcoming tour dates.