Episode 306 :: Cameron Conaway :: Unplugged — Emotional Trauma, Anger, and Transformation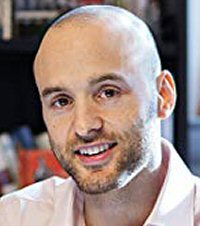 Cameron Conaway
Cameron Conaway joins us to speak about how Buddhist practice has helped the healing process of childhood trauma.
If you have a history of childhood trauma of some kind, know that in today's episode we explore this topic from the inside. Our guest openly discusses the pain he's endured, how it influenced his life, and how the wisdom of Thich Nhat Hanh has helped move his heart closer to peace.
Cameron Conaway is the Director of Marketing Communications at Solace and the author of Caged: Memoirs of a Cage-Fighting Poet, Man Box, Poems. He is a recipient of the 2016 Daniel Pearl Investigative Journalism Initiative Fellowship, an honor given to one journalist each year, and his work has appeared in publications such as Newsweek, ESPN, The Guardian, Reuters, NPR, Forbes, The Washington Post, Harvard Business Review, Rattle, and Stanford Social Innovation Review, among others. Cameron has received grants from the Pulitzer Center on Crisis Reporting and the International Reporting Project, nominations for a National Magazine Award and a Pushcart Prize, and writing residencies from Penn State University, the Wellcome Trust, and the University of Arizona.
So, sit back, relax, and have a nice Camellia tea.
Podcast: Play in new window | Download
Books
Web Links
Music for This Episode Courtesy of Rodrigo Rodriguez
The music heard in the middle of this podcast is from Rodrigo Rodriguez. You can visit his website to hear more of his music, get the full discography, and view his upcoming tour dates.