Episode 59 :: Ethan Nichtern :: The Interdependence Project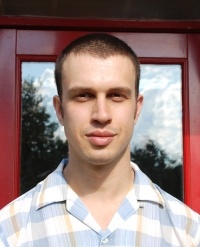 Ethan Nichtern
Ethan Nichtern speaks with us about The Interdependence Project.
Taking new forms. Neither Buddhism, nor any religious form, is immune to the process of evolution. And what forms will those take in our contemporary culture? Much of that is based on communication, conveying messages across different media, and using technology to support that growing.
Shastri Ethan Nichtern is the founding director of the Interdependence Project, an NYC based nonproft dedicated to Buddhist-inspired meditation and psychology, integral activism, mindful arts, and meaningful media. He is also author of the acclaimed book One City: A Declaration of Interdependence. His writing has been featured on Huffington Post, Beliefnet, Tricycle Magazine, BuddhaDharma magazine, Reality Sandwich, and other online publications. Ethan has been teaching meditation and Buddhism in the Shambhala tradition since 2002. He is currently on the part-time faculty at Eugene Lang College at New School University and lectures regularly at Brown, Wesleyan, and New York Universities. In the summer of 2010 he was empowered by his teacher, Sakyong Mipham Rinpoche, as a Shastri (Senior Teacher) of the Shambhala tradition, representing the New York region.
So, sit back, relax, and have a nice tea. From Long Island.
Podcast: Play in new window | Download
Quotes
"The point of that path is not to practice the vajrayana. It's a path of skillful means to get human beings to the place where they're more able to meet their human society with wisdom and compassion." — Ethan Nichtern
Books
Web Links
Ethan Nichtern — Personal Website
Music for This Episode
Shakuhachi Meditations
The music heard in the middle of the podcast is from Rodrigo Rodriguez's CD, Shakuhachi Meditations. The tracks used in this episode are: