Episode 68 :: Stephen Schettini :: It Begins with Silence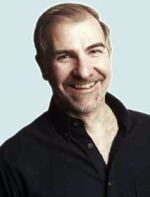 Stephen Schettini
Stephen Schettini speaks with us about his new book, It Begins with Silence – The Art of Mindful Reflection.
Meditation can be very challenging, not the least of which is understanding what it is we're trying to do. Empty the mind, use the mind, both, or neither? Seeing that meditation can be many things can help that particular part of our practice. It is inclusive of the attention of mindfulnes, and the reflection of what's happening in the discursive mind. And it helps for us to remember that it really is a component of an overall practice, that meditation is not all of what we do as part of The Practice.
It is certainly a part that gets a great deal of attention in our culture. But, as our returning guest today Stephen Schettini points out, "meditation is a chaotic affair", and it helps if we make it a part of ourselves. That's only going to happen if we find the practice enjoyable and enriching in our lives.
Stephen is the founder and director of Quiet Mind Seminars. He's led hundreds of meditation workshops in the Montreal area since 2003 through www.thequietmind.org, and has contributed columns regularly to local newspapers and to The Suburban, Quebec's largest English-language weekly. He also freelanced for the Montreal Gazette. Stephen made a living in print communications and over the next 20 years authored, co-authored, illustrated, and designed dozens of books on information technology and health science.
So, sit back, relax, and have a nice Cherry Blossom Green tea.
Podcast: Play in new window | Download
Quotes
"Meditation is a chaotic affair." — Stephen Schettini
Books
Web Links
Music for This Episode
Shakuhachi Meditations
The music heard in the middle of the podcast is from Rodrigo Rodriguez's CD, Shakuhachi Meditations. The tracks used in this episode are: