Episode 74 :: Erik Storlie :: Psychedelics and Western Zen's Roots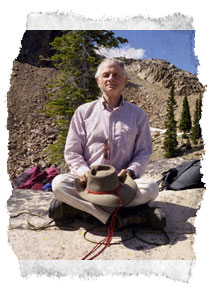 Erik Storlie
Dr. Erik Storlie joins us again, this time to speak about his book Nothing on My Mind: Berkeley, LSD, Two Zen Masters, and a Life on the Dharma Trail, about psychedelics and Western Zen's roots.
Many of us have some interest in the recent past in the Zen tradition's start in the West. Fortunately, many of those founders are still with us, a living connection to our history in this practice.
Of course, that recent past is linked with the culture of the time, the psychedelic 60's. Experimentation with controlled substances was common, and answers to the existential stress of a country divided by an unpopular war proved to be elusive. But energetic seeking of answers, and new experiences promised in the exotic practice of meditation, drew young seekers to Buddhism.
Dr. Erik Storlie began a practice of sitting meditation in 1964 with Shunryu Suzuki Roshi. After Suzuki's death in 1971, he studied with Dainin Katagiri Roshi until 1983, helping to found the Minnesota Zen Meditation Center in 1973. For the last fifteen years, he has led retreats and given instruction in meditation, assisting students to develop mastery of meditation practice without reference to particular religious forms.
Erik earned his M.A. in English from the University of California, Berkeley, his B.A. in English and Ph.D. in American Studies from the University of Minnesota. His dissertation, Grace and Works, Discipline and Enlightenment (1976), was a cross-cultural study of awakening experience in Puritanism and Zen. His publications include Nothing on my Mind: Berkeley, LSD, Two Zen Masters (Shambhala 1996), Asking Good Questions, Getting Good Writing: A Teacher's Handbook (Minnesota State Community College System 1985), "Zen On Ice" (Quest Winter 1998 ), "Earth's Original Face" (Shambhala Sun March 2001), and "Sawtooth Sesshin" (Shambhala Sun March 2002). Erik retired from full-time college teaching in English, Composition, and Humanities in 2000. He currently leads retreats and teaches meditation and mindfulness for the Center for Spirituality and Healing at the University of Minnesota.
So, sit back, relax, and have a nice flaming rum punch. Bonus points for the first person who can name the movie that's from.
Podcast: Play in new window | Download
Books
Web Links
Sweeping Zen article – Lineage Delusions: Eido Shimano Roshi, Dharma Transmission, and American Zen
Music for This Episode
Rodrigo Rodriguez
The music heard in the middle of the podcast is from Rodrigo Rodriguez. The tracks used in this episode are: