Episode 78 :: Jason Siff :: Unlearning Meditation Part One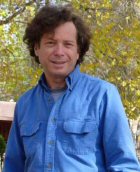 Jason Siff
Jason Siff speaks with us about Unlearning Meditation in the first of a two part episode.
We come from a long line of meditators. For literally thousands of years, there have been specific instructions on how to do this practice, and what the outcomes will inevitably be. And we have very positive experiences to validate those notions, those planted seeds of what will happen.
But, it doesn't always necessarily work the same way for all meditators. Logistically, there's a bit of a problem handing down throughout the centuries meditation instructions that cover all possible varieties of human experience! It's one of the many reasons we rely on teachers and our fellow meditators, to provide some guidance in what to do with some of the road blocks we may run into in our practice.
The simple fact is, one size does not fit all. One size fits one. Each of us not only has a unique personal history, but biology as well. All of the processes that make up "us" also lead to variety in the personal experience of meditation. And sometimes exploring that variation, rather than dogmatic adherence to the traditional method, may help in our practice.
Jason Siff was a Buddhist monk in Sri Lanka in the late 1980s, where he began studying Pali and teaching meditation. After he left the Buddhist monastic order and returned to Los Angeles in 1990, he studied counseling psychology and worked as an intern for four years, at the end of which he decided to devote his life to meditation teaching instead of practicing psychotherapy. He co-founded the Skillful Meditation Project around that time, and began teaching meditation as his primary occupation, further developing his own approach to awareness meditation practice, which is called Recollective Awareness. Since then he has been invited to teach by several lay Buddhist Sanghas in America, Canada and Australia. He has also taught at Esalen Institute and the Barre Center for Buddhist Studies.
So, sit back, relax, and have a nice herbal mint tea.
Podcast: Play in new window | Download
Books
Web Links
Music for This Episode
Chikuzen Shakuhachi Series
The music heard in the middle of the podcast is from the Chikuzen Shakuhachi Series, Volume 1, courtesy of Tai Hei Shakuhachi. The tracks used in this episode are: